THE FIRST ANNUAL SPOZ'S RANT AWARDS
ADELAIDE MUSIC SCENE / January - December 2008
You've read a million like it before, and now you're about to read another! One whole year, 12 months, fifty two weeks and 366 days of awesomness distilled through 205 live bands and 110 episodes of drunken debauchery that represents the very best (and worst) of what the Adelaide music scene has to offer!? Oh yes kiddies: welcome to The First Annual (and quite possibly last) Spoz's Rant Awards! You've seen the rest in Parts
One
and
Two
. Now we bring you the best!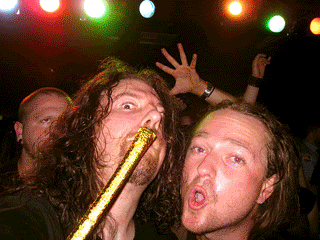 PART THREE: THE PINNACLE AWARDS
Music. As much as it can easily be studied, measured, tuned, scored, mixed, mastered, packaged, promoted, sold as commodity and endlessly debated over its "artistic" merit; it is a deeply personal affair. We all have our own opinions and there's likely been heated arguments already over just what I've said in Part Two. Yes I'm an idiot, clearly my opinions don't matter, clearly there's NO point in me sizing up any of this shit, this entire website's been nothing but a horrible mistake right from the start and yet here we are with a "best of" episode anyways.. why? because you asked for one that's why! (yoooou eeeiiidiots!). And now that we've reached the very "pinnacle" of what the Adelaide music scene had to offer us in 2008? Yup, we all know what comes next: prepare to be dazzled, amazed, confused, disturbed, disappointed, shocked, horrified, mortified, terrified and gravely insulted by everything you're about to read. This will probably tell you a whole lot more about ME than what I could ever say about you and yes I'm so very VERY sorry. I love my music I really do! Hopefully we love some of the same kinds of music, hopefully you won't shoot me dead in the street for loving the WRONG kinds of music, hopefully we can all learn to share this music together. This is my tribute, join me if you wish as I proceed to embarass the fuck out've just about everyone (including myself) with the most auspicious awards of them all..
TOURING ACT OF THE YEAR

WINNER - MAMMAL (POPULAR CHOICE)
Now before I go ahead and announce the winner (and the many ridiculous reasons why I chose them) let me get one thing straight here: this ISN'T about the large international touring acts; they already get enough ridiculous praise as it is. We're not here to celebrate just how head explodingly awesome Bloc Party's concert was at the Thebbie (which I couldn't scam tickets for), we're not here to celebrate Ween's concert at The Gov (which I couldn't score a door spot for), we're not here to congratulate The Smashing Pumpkins'
show
at the Entertainment Centre (when we all know they were shit) we're not even here to swear profusely over all the OTHER equally if not more skull fuckingly insane international touring acts who chose to put on ANOTHER show in Melbourne over Adelaide while we got lumped with another tour by Pink instead. Fuck no.. fuck 'em all! these are the tours that really mattered in 2008! This is all about the underdogs. Those who chose the road trip over the stretch limosine. Those who went the hard yard, the long haul, the spit and bitumen, and the 7/11 for ALL their dietary needs. Those who quite simply made us forget we're in the same shitty little dives each week and instead teleported us to a different dimension altogether. And there can be no doubt in anyone's mind that Mammal ruled them all in 2008. Thanks to the ridiculously overblown ego of their drill seargent Ezekiel Ox, the way he could whip just about any crowd into a psychotic feeding frenzy bordering on the apocalyptic, and the amphetamine antics of his unholy assassin squad; they made every tour an event you'd damn near kill everyone around you to be a part of. And they didn't just play here once either, they simply kept on coming back
again
and
again
until everyone was shouting their name. There was no middle ground with this band. No one was safe. They drilled, they killed, they destroyed, no one was spared; they conquered entirely. Mammal represented everything a tiny touring act should be. To be ever so much larger than life, to explode on a stage ten foot tall and bulletproof, to make us feel like we're witness to the start of something truly massive! They started a movement, a cult, a religion; they were a funk metal massacre that quite simply could NOT be denied.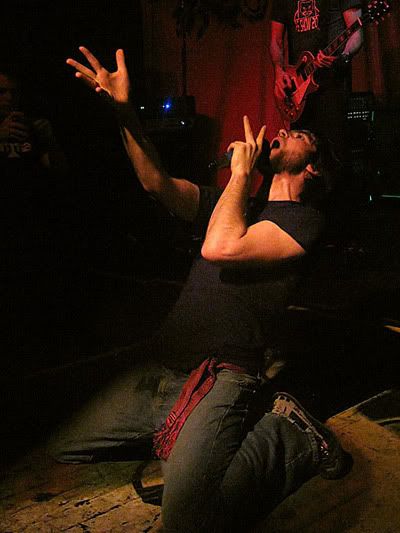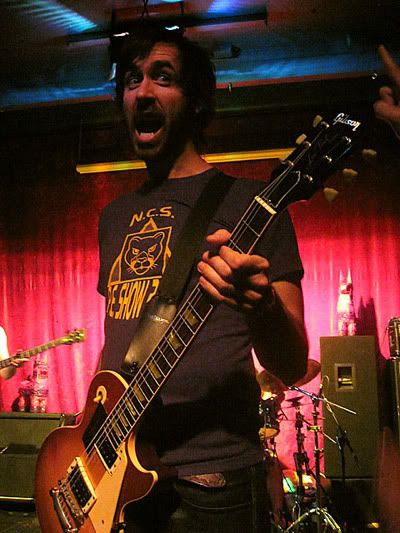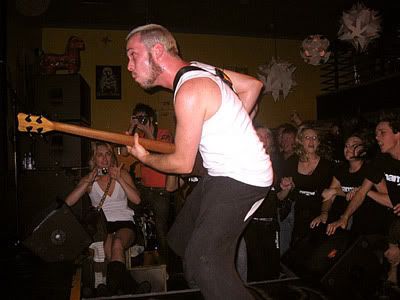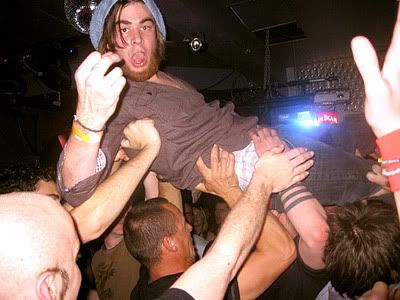 WINNER - MY DISCO (CRITIC'S CHOICE)
On the other hand My Disco were an entirely different gravitional presence in 2008; but no less gratifying. They didn't rely on blitzkrieg tactics to get their point across, they didn't need to grab us by the scruff of our necks and scream down our throats; they challenged the listener like no other, they drew us in hypnotically. They stripped away all the ego, the excess, the pomp and the pretense and presented nothing but the most minimalist of musical expression. They were a palette cleanser: part chinese green tea and existentialist epiphany. Through repetition, mathematical precision, mantras, chords, riffs and beats and a meditative devotion bordering on the obssessive compulsive they put us all in a grinning trance. They were a cuckoo clock, a pendulum swing, a metronome and an altered state of consciousness. Granted they also frustrated the crap out of you
the first time
you saw them (as they pretty much played the same note over and over for ten minutes at a time) but the minute your consciousness blurred and both hemispheres of your brain swapped places it was like nothing else! Watch as Liam Andrews on vocals and bass dweebs the fuck out, bobs his head like chicken, barks out the same command over and over and fixes you in place with his beedy eyed stare. Grin ear to ear to the howl, the death grind, the squeal and the binary crunch of his brother Ben Andrews on guitar as his loping Neanderthal swing drives their mantra ever deeper. Wonder over just what kind of perpetual motion really drove Rohan Rebeiro to such mechanical precision on the drums. The less they played, the more you felt. The more you saw, the more you began to understand; the more you came back for more: to witness all of creation and destruction unfold around you.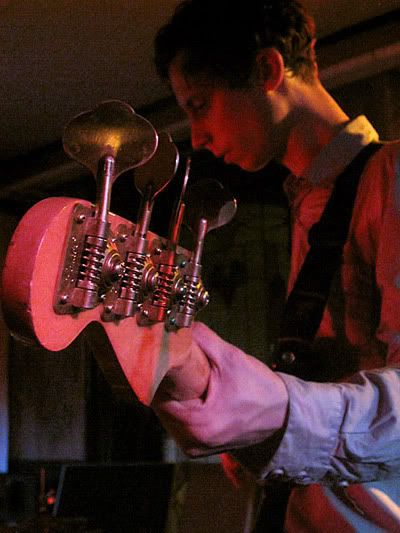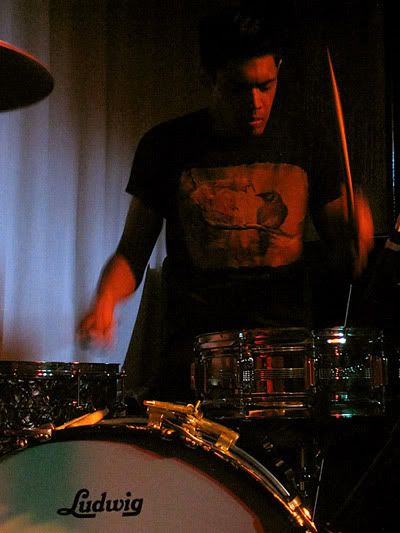 NOMINATED - THE MESS HALL
I never quite understood the appeal of the two piece band before I saw
The Mess Hall
in action. There's something altogether primal about the sound of guitars and drums intertwined as one and tapped out to techno precision that quite simply killed like nothing else. There was no bullshit here, nothing out of place, nothing but the very essence of rock and roll at its most menacing, minimalist and mesmerising driven like a heartbeat that only got louder and louder as everyone in the room began to tune into its frequency and hammered it out as one. We were a sea of heads bobbing, feet tapping, limbs swinging, a rising tide echoing to their ebb and flow. They took us right back to the beginning, they showed us the way forward. In this one night we existed at all points of the universe. The Mess Hall spoke not of words, labels, genres but base pair genetics and stem cell memetics that united us all with the howling beasts of ancestory. Yup, say what you will about fourteen piece funk bands, twin drumming, horn sections, strings and flaming midgets shot out of cannons: sometimes it's the simplest of things that impact us the most.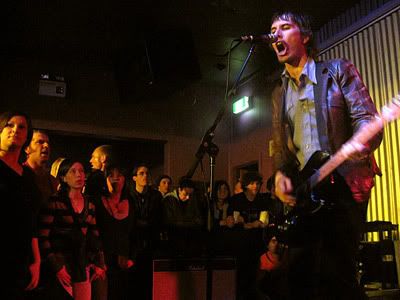 NOMINATED - ROCKET SCIENCE
And then there's
Rocket Science
. Bands like these are one of many reasons why alcohol was invented for in the first place. They give you true purpose in life. As much as you may spend your weeks working wheels within wheels, grinding those teeth, living in cubes, under cold lights, tapping those keys, crunching those numbers from one box into another: they're that sweet escape that makes it all worthwhile. They're you waking up hours later, halfway up a tree and not knowing how the fuck you got there, only to respond with: "let's do this again!". They're a band that leads by example. It's all in their frontman Roman Tucker and how he quite simply can't be killed despite all his kamikaze antics to the contrary. This is the sort of maniac that fell down several flights of stairs, blacked out cold, ended up in a medically enduced coma, woke up weeks later with amnesia only to go right back on tour three months later like nothing happened. He's an inspiration to us all. How he screams, howls, collapses, climbs the walls, a mess of hair and sweat: like Jekyll and Hyde fighting it out for supremacy? How he drives that theramin wailing in all its schlock horror B-grade glory with a crazed look and outstretched fingers? How Kit Warhurst on drums smashes his way through every song? How you feel like you've thrashed yourself to one third of your size at the end it all? Oh yes! THIS is what it is to be both alive and DEAD at the same time!
EVENT OF THE YEAR

WINNER - TRANSMISSION LIVE "HALLOWEEN" PARTY
Just like I've mentioned before we're not about celebrating the bleedingly obvious here. This isn't about the franchise, this isn't about the festival juggernaut. If you want to read reems of rapturous applause on the
Adelaide Big Day Out
(which many of us will argue is way past its prime) or
St Jerome's Laneway Festival
(which we're beginning to suspect was just an excuse for Broken Social Scene to perform as fifty different live acts on the one bill), or the Soundwave Festival (shit.. where WAS I for that one!?) you've clearly come to the wrong place. No, this is a celebration of all the other homegrown event we got excited about the rest of the year. They were here to remind us that there was so much more to this music scene than a feeding frenzy in February and March. And for all the many that tried, there was but ONE that truly thrived this year: Transmission Live. It was a deceptively simple plan: combine indie bands with an indie dancefloor. It was genius in every way except both those crowds never used to mix in the Adelaide scene before. You'd see it every night at Rocket Bar: a faithful (yet tiny) gathering of music enthusiasts show up for the live bands, only to flee screaming the minute all the fashion tragics arrived enmasse looking to get spastically twatted on the dancefloor. And yet somehow Transmission Live made it work, they made live music "popular" again and their
Halloween Party
was nothing short of their crowning accomplishment. It was a perfect storm. It was Mad Shapes in the thick of their element, Fire! Santa Rosa Fire! just before their hype hit Triple J, Young And Restless killing every which way in the climax, following by a massacre of mad fools, freaks, geeks partying as one, cutting sick to the triple sixes. It was an eye bleeding spectacle in every sense of the word. If you were a mad shut in all year and only partied but ONCE: right here was the place to be to let your freak flag fly free!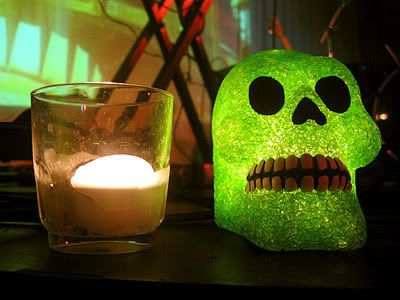 NOMINATED - GLOBAL NIGHT SHIFT "END CHILD SLAVERY"
Of course they weren't the only ones to get the formula right. Others were even more unlikely success stories. Take this shitstorm shindig for example: The Global Night Shift "End Child Slavery". Back in
May
it was one of the few benefit concerts I've ever been to that actually WORKED. I mean sure, I love a good cause as much as the next person but these things are usually such recipes for disaster. It happens everytime: some spaced out hippy full of good intention gets way too far out of their depth, puts way too many different bands all on the same bill, the crowds utterly fail to mingle (or worse still: fights break out), it runs overtime, its a disaster of epic proportions; everyone wonders why the fuck they bothered. And yet for all the right reasons this concert STILL succeeded where all others failed. They got the bands right for one: sure it was stil a weird mix of indie, prog, hiphop and electro (and a few too many bands tacked on at the end) but they shared the same blissed out vibe. The venue was also an utterly inspired choice. I'd never been to Queen's Theatre before but SHIT DAMN this place was awesome! The gutted out architecture, the twinkle fairy lights, the stage, the sound, the fact that thousands came from far and wide for a free gig and packed it to the ceiling, the fact I also had free drinks all night long and a VIP section all to my own (well ok *cough* maybe that's just me) all culminating in a sea of hands cheering as one during Poetikool Justice's doped out set of peace, love and happiness? Awesome! Sure we all soon forgot why the hell we were here in the first place, but we all left happy in the end knowing in some weird way we all got ridiculously drunk for a good cause.
NOMINATED - TYGER TYGER LAUNCH PARTY
Yup, some events simply become a raging success thanks to dumb luck and chance coincidence colliding as one. Others are much more cunning and calculating. This
CD launch
was very much the latter. If 2008 taught us one thing, it's that Tyger Tyger sure as fuck knew how to throw a wild one: as this party back in July proved just how diabolical a force they were to be reckoned with when they put their collective genius to the grindstone. And most of that was thanks to two people: Stephanie Anderson and Emily Neuwirth. You probably hadn't heard of either of them (and after tonight's gig there's a good chance you probably didn't remember much of anything else either) but you can't deny their fiendish cunning. Whether it was thanks to Stephanie for upping Tyger Tyger's myspace friend count from one thousand to four thousand in a little over a month before the show, for bombing everyone's comment box in the attempt to promote it, or for generally killing herself retarded in the organisation of it (or whether it was Emily who simply thought it'd be hilarious to throw her birthday party on the same night and threw a few hundreds dollars on the bar) either way the end result speaks for itself. Jive packed out to capacity within moments of doors opening. People were climbing the walls, crawling the ceiling and lining up around the block for a chance to be a part of it. Tyger Tyger hit the stage like conquering heroes (thanks to months of word-of-mouth now reaching critical mass), everyone got five flavours of fucked up drunk. It was people power at its finest devouring everything in sight like a locust swarm. I'm still a little foggy just WHAT the fuck happened out here.. but shit DAMN was it awesome all the same!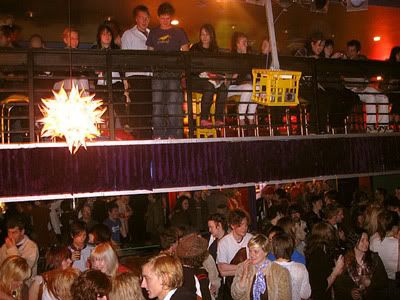 NOMINATED - ZETA CD LAUNCH
As for
this one
, it all boiled down to THE perfect bill: Zeta, Lumonics, Mr Wednesday. Never underestimate a well put together bill, it can make or break a night and with three bands of this esteemed calibre (and it being a CD launch to boot) there was just NO way it could go wrong. This was undoubtedly the critics choice for the year, this was the very finest the local scene had to offer in 2008 and then some. It was two support acts: Mr Wednesday and Lumonics absolutely killing it to the point we almost thought they'd upstage the headliners; but when Zeta hit the stage in the finale they went one step further beyond even that and performed THE defining moment of their career. They were well and truly at the top of their game, they played this tiny room in Rocket Bar like it was The Thebarton Theatre, the EP they launched was quite possibly one of the best local releases of the year (and no I didn't make a category for that, but if I did they'd win it). Oh yes! It was one of those chance gigs where mere words alone (and ridiculously overwraught hyperbole) couldn't possibly hope to encapsulate it. Duuude, I hate to say it.. you just had to be here!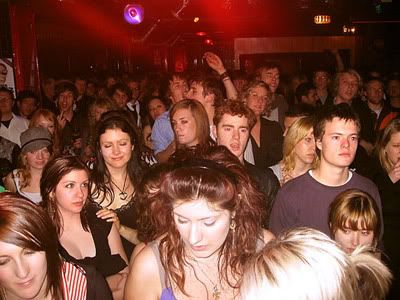 NOMINATED - WISH! (SEPTEMBER)
Sometimes a night out is all kinds of awesome for both the best and worst of reasons. The best reason tonight would've been for "Wish!" held at Producers Bar. After months of languishing in the dead of winter, at the dead end of town and cursing their low attendance numbers (there's a reason why they were forever at the butt end of all my "east end ghetto" jokes in 2008: you threw shows at this end of town at your own peril!) tonight would prove to be the night that their luck would finally change, tonight would prove to be their
shining triumph
. Which would just so happen to be the same night I accidently got invited to a birthday party next door at Electric Light Hotel that involved a set of twins (and yes I realise that this may be the stupidest reason EVER!). Either way it was killer combination. Wish! finally got the mix of live bands right: with The Amcats, The Kytes Of Omar, and an epic finale by The Killgirls that brought the roof down; whilst simultaneously you could continue to celebrate next door at one of the most hideously and hilariously depraved birthday parties in 2008 that likely none of the people involved would ever actually remember (if I don't otherwise post a blog on it *cough*). Admittedly it was probably the stupidest night I'd ever found myself in all year, but it was no less ridiculously awesome because of it.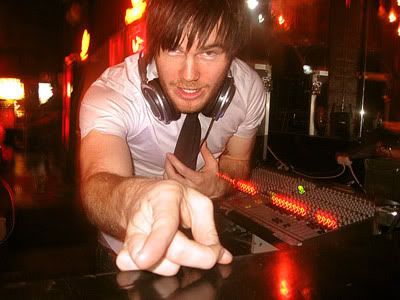 DISHONOURABLE MENTION - SUMMER PARTY
I admit that sometimes (very rarely) I chose a night out knowing that it will blow goats in every conceivable way possible but will also in doing so, make for the most HILARIOUS blog ever. Yes I know, clearly I'm fucking insane and I sacrificed a LOT for this shit sometimes. They're hell to live through and there's every chance you'll regret paying all of $50 to see it. Such was my fate for THIS, the worst of the worst: "Summer Party" in Rymill Park back in January. Short of vicarious thrill it would've been to see Kele Okereke from the Bloc Party performing a DJ set (and badly that at), a live set from Van She, a shitload of horrendous Electric Circus DJs spinning plates and the worst of the worst that Adelaide's metrosexuals could possibly ever assemble in shades of fluoro pink, green and oversized sunglasses to make you bleed out your eye sockets there was the one BIG drawcard: Vanilla Ice. That photo I took below was worth the price of admission, the rest was quite possibly the worst five hours of my life; but shit DAMN did it make for a
hilarious blog
!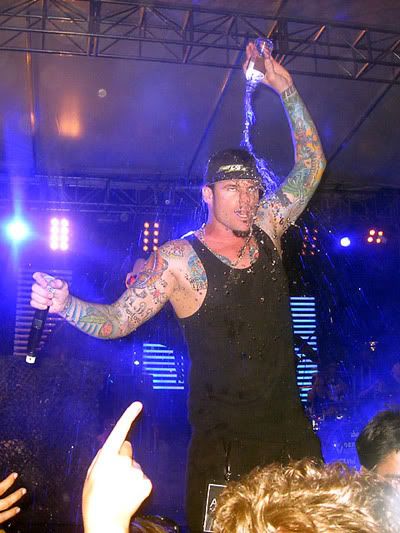 DISHONOURABLE MENTION - MTV KICKSTART
Which is the exact same reason why I put myself through hell again in August for
THIS shit
. Granted I knew what I was in for. I'd seen one of these back in
March 2007
. They're not pretty, I'm not even kidding, this is bar none some of the WORST shit you'll ever see on a live stage. If you ever wanted to see five live bands in the space of two hours well and truly shit themselves with handclaps, singalongs and strobe lights, whilst a hysterical hoard of fangirls and rent-a-crowds scream loud enough to split concrete; then bring a chuck bucket and prepare for lift off! Even more disturbingly, this year's somehow managed to be twice as worse as last year's. Granted the choice in bands weren't actually all that bad: The Keepsakes, The Touch, Skye Harbour, The Battery Kids and Zeta (well ok, three out of five) but everything else around you just made it all the more cringe-worthy. The 7PM start, the "red carpet" photoshoots that go on for over two hours, the venue packed to the gills with the grubbiest bottom feeders, sycophants and F-grade celebrities you could possibly ever imagine; and THEN there's the host!? I don't know WHO the fuck this guy was (as let's face it who ever watches MTV?) and granted he had his moments: but when he skinned up at the end save for that dodgy sock on the end of his puppet!? duuude I had nightmares for weeks! It's shit like this that makes me lose faith in the music industry. Attempt this shit at your own peril: never again maaan! never again! (*cough* see you all next year?).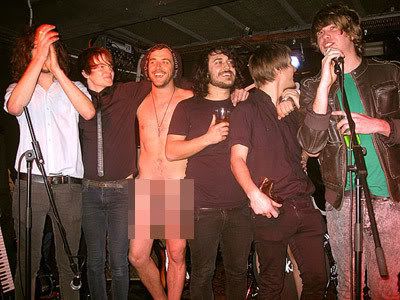 And now we've finally made it, we're in the home stretch now, the final three (or possibly four) that will decide once and for all who can piss the highest and the furthest in the Adelaide scene. Yup I bet you're ALL sweating bullets now aren't you!? I bet you're all secretly wondering: "did Spoz like our shit!? no I mean I know he SAYS he likes our shit but did he REALLY like our shit!?". For all the jokes I've constantly cracked, for every bet I've hedged either way, for all the doubt I've instilled in you over the weeks and months leading up to this point, for all the times I've kept you guessing, finally we lay it down the line! This is the moment of truth you've been waiting all year for!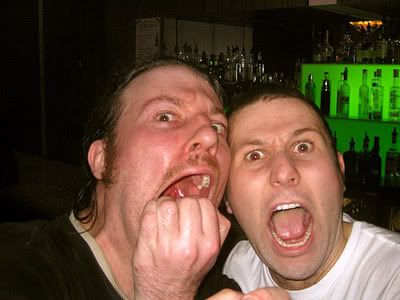 VENUE OF THE YEAR

WINNER - THE ED CASTLE
Who would've known at the beginning of the year just what this humble pub would have become? Who could've predicted this!? None of us, that's what! We all knew the odds, we all heard the rumours: "Adelaide already has too many live venues, it's stuck out in the middle of nowhere, it's too far from Hindley Street, it's too close to The Grace Emily and worse than that it's the Edinburgh Castle ferfucksake: the seediest, nastiest, filthiest gay bar and drag queen haunt in all of the Adelaide CBD.. sheeesh! what the FUCK were these people thinking!?". Well clearly they were thinking with a helluva lot more than what we had because there's just no contest with this one. They built it on solid foundations. Sid from Morals Of A Minor booking bands, the infamous Matt Hills on sound. They modelled it after The Pony in Melbourne: they designed it to be the ultimate late night music haunt. Its reputation would spread word-of-mouth from January to March. It
began
with the artists, the stoners, the hippies, the wastoids and the barefoot dilettantes who embraced it as their own and filled its beer garden to the brim with intellectual fervour. This was soon followed by refugees from Rocket Bar disillusioned with their lot in life and a flood of others fleeing from the east end. It
launched
in late April to a stampede, Transmission Live packed out out every month, it opened a $10 restaurant kitchen without compare, it attracted freaks and geeks from far and wide; touring acts from across the nation. Now in the summer it fills to the brim, you can hardly move out here it's so teeming with life. Still to its infinite credit, it never lost its focus, it never sold its soul. The Ed Castle in 2008 became our home away from home; the local we all wish we had just around the corner; the one we'd come from far and wide all year to sample!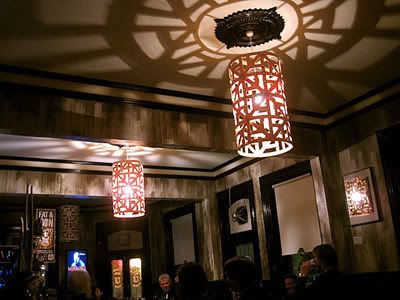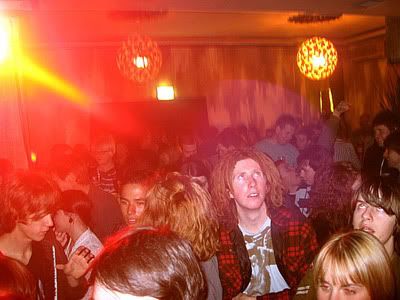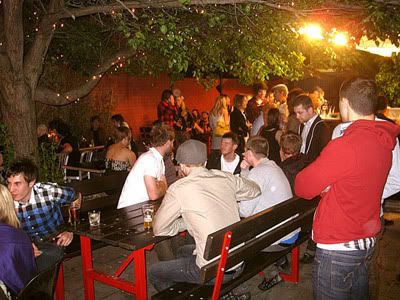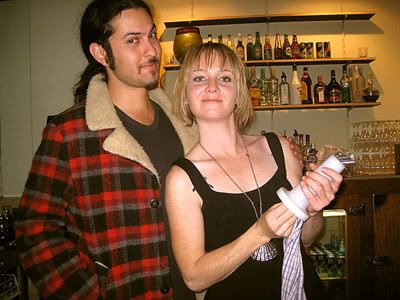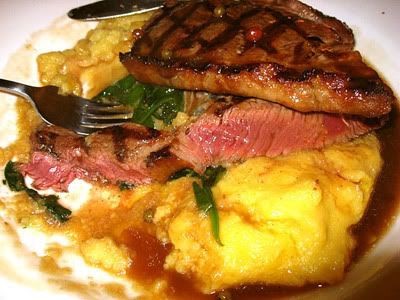 And for those of you that still doubt its impact in 2008, how could we forget:
Batrider
,
Baseball
and Lady Strangelove's infamous nudie run in March,
Diplomat
and
Mr Wednesday
in April,
Tyger Tyger
tearing it up in May, the infamous supergroup that was
Egypt
in June,
Wolf & Cub
packing it out in July,
The Waterslides
in August, Lumonic's
demo launch
in September,
My Disco
in October followed by Young & Restless, Fire! Santa Rosa Fire! and the Mad Shapes on a
Halloween night
, Lyla's
EP launch
,
Kytes Of Omar
and
Craig Nicholls
losing his shit in November and last (but not least)
Leader Cheetah
, Like Leaves and
Morals Of A Minor
claiming their own in December. They weren't always the biggest shows, the loudest or the largest but more often than not they were always the ones where you truly catch them in their element. Yup, for some odd reason, live bands always seemed to sound ever so much better when they played here.. hmmm.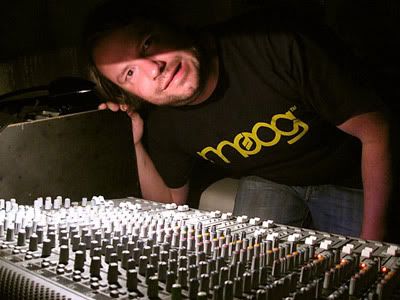 NOMINATED - PRODUCERS BAR
Still it hasn't always been about The Ed Castle, there were other venues worth mentioning in 2008. Take Producers Bar for instance. For all the east haunt haunts that seemed to be losing their way, losing their mind (or second guessing where the fuck to go next), there was Producers Bar forever on the cusp of making something of itself. It's hard to say exactly what, but it had its moments all the same. How could we forget Mani Neumeier melting our faces off in
January
, Dead Popes Of The Vatican and Booster in
February
, the ridiculously awesome Humble Bee in
March
(you think I'm kidding but I'm so not!), Ezekiel Ox from Mammal getting down to his jocks and going beserk on top of the bar in
April
, Bootleg in
June
,
Jackson Firebird
and
Tyger Tyger
in August, The Killgirls in
September
, Fire! Santa Rosa Fire! and Kytes Of Omar in
October
, Children Collide in packing it to capacity in
November
or Steering By Stars stopping us dead in our tracks in
December
. There was always so much potential here, and yet it was always ever so slightly beyond their reach. Who knows, maybe in 2009 they'll find that winning formula, carve out their niche and bring those crowds flooding back to the east end. If ever there was a way, this would be the where to do it!
NOMINATED - JADE MONKEY
The Jade Monkey is freaking awesome, it never stops being awesome, every year it exists it will continue to be awesome. There's just something altogether relaxing about this joint: there's no pretense about it, no "scenster" crowd to contend with; you can just chill the fuck out, watch the little faerie lights wink about on the stage and bug out to the ecclectic choice of bands here. It's not necessarily a large venue by any stretch of the imagination (I think it fits about 70) it's not often that it even reaches capacity, but it has a nice well worn cozy feel to it: the stone work, the wooden floors, the cumfy couches, that chandelier above the stage and the lighting that (when working at its best) offers such a myriad of angles, contrasts, highlights and trippy shapes and shadows that it works some truly haunting live shots. And I think we can all agree that Zac may be the most legendary bartender in all of Adelaide (I'm also under the sneaking suspicion he has psychic abilities). Aaaah if only I found an excuse to hang out here more often!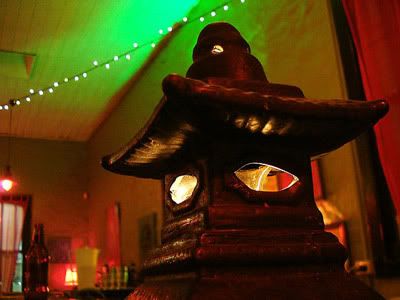 HONOURABLE MENTION - ROCKET BAR
And then there's Rocket Bar. One the one hand I've seen some of the best gigs of my life here, unique, quirky, memorable, occassionally impossible gigs, gigs that I'd never see anywhere else, and especially not what you think you'd ever see in any other venue this size: in 2008 alone I saw ecclectic shit like
Spankrock
and The
Dardanelles
in January,
My Disco
in April,
Mountains In The Sky
and
Tame Impala
in November,
Ladyhawke
in December. There's something about Rocket Bar's unique position on Hindley Street, it's elevation from the ground, how it hides from view from the street below with its faceless black facade that makes it feel like an enclave of sorts. It offers (on the odd occassion) some really awesome stage lighting with such a magical array of reds, crisp yellows, purples and blues. It has the awesome sound. It's purpose built, has those awesome couches, everything about it feels a little bit more distinguished. Yet it also never fails to fuck with your head. Rocket Bar often makes you feel like you don't belong, like you're not good enough, like its level of scenster cool and fashionable edge is ever unnattainable and ever out of your reach. For brief moment you'll be living it up, at home amongst the rock, post punk, shoegaze and math rock crowds and then *BAM* the DJs flood the joint with those daft club bangers, dickheads swarm you from all angles and you're sent screaming for the exit signs. Maybe one day we'll come to terms and understand each other; but until then it'll always remain a curious challenge.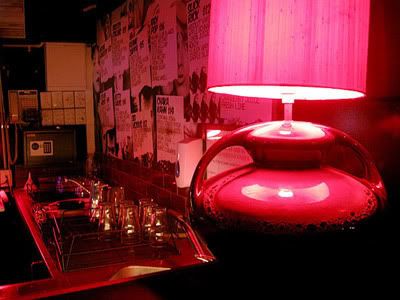 NEW ARTIST OF THE YEAR

WINNER - LUMONICS
Daaamn dude, what can I say!? they had it in them right from
the start
. That level of insane talent, that songwriting, that ability to nail that distinctive post punk sound darker than any cheese "fashion band" from Sydney or Melbourne: that authentic, haunting, harrowing, cinematic yet poetic singularity you search a scene high and low for; this is the kind of shit I fucking live for! They sound like all the best bits of Interpol, Kasabian and The Cure. I thought it was a fluke when I first saw them in February. It was only their fifth or sixth gig and yet they somehow pulled a cover of New Order's "Crystal": the drums, the guitar parts, everything, they nailed it in one; and their own songs were just as good? Who the FUCK were these freaks!? I entertained a notion that they were simply grown in test tubes, minds hooked up via broadband wireless links to the complete history of post punk and shoegaze (both original and revival), english clearly was their second language, music was their first, they must speak telepathically with each other. Granted I was probably just batshit insane. Still, throughout all of 2008 they never proved me wrong, they never pulled a dud one, they'd always came up with these brilliant new songs, songs that showed such added depth. They exploited it with their range of voices: Alex with his freaky baritone, Cosi in the middle, Marguerita lilting up high. It was in how Cosi and Adrian worked those guitars between them: Cosi the chaotic fills, Adrian the refined details. It was How Marguerita worked those drums into a canter, a trot, like a unicorn, like a war horse, like a herd of elephants on stampede. I collected their songs, I hoarded all their shit not quite believing my luck over just what I'd stumbled upon. Bands like this quite simply should not exist, not THIS soon anyways, they should suck for a few years at least so I could mercilessly target and poke fun at them; clearly this is just cheating! You should've heard the demo they released. Lumonics were just THAT ridiculously good. Granted they have yet to truly define their stage presence, they often look terrified to be on a live stage, there's the occassional screw loose here and there (especially in how Cosi spaces out up there); but the rest takes care of itself. There's no doubt about it, this band was THE best new band I heard in a long while. I'd like to think I knew this band "way back when", I like to think they'll go far!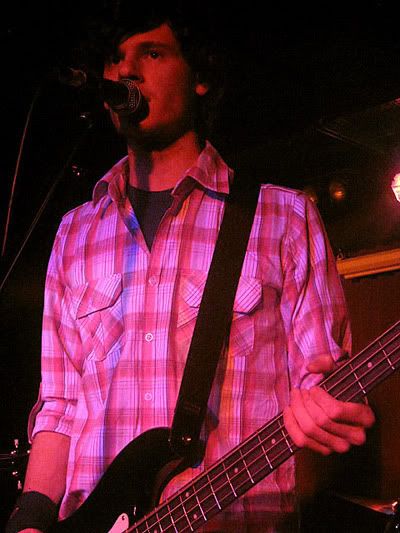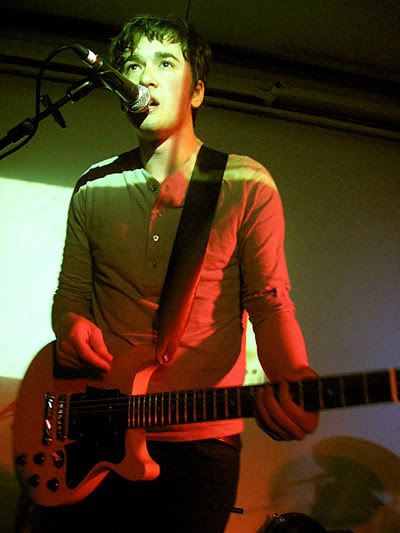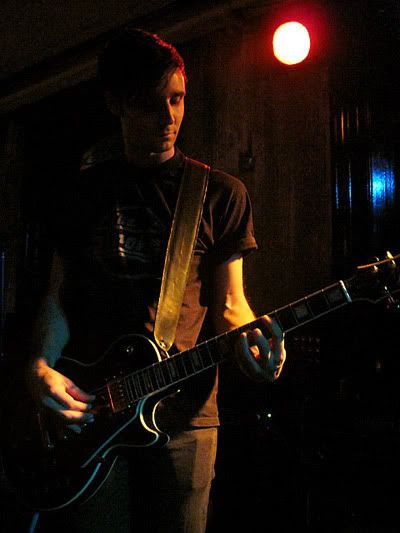 NOMINATED - BILLY BISHOP GOES TO WAR
The skull fuckingly awesome sounds that this band weaved through the second half of 2008 seemed equally as improbable when I first saw them play in
July
, although it wasn't the first time we'd crossed path. Their appearance this night simply answered a "what if?" I had hanging ever since Poly & The Statics broke up back in
mid 2007
. I always assumed it was because Josh Phillips on leads had gone completely batshit insane (I figured the hair was a dead giveaway) and when he returned to front this new band my suspicions were all but confirmed. What I heard this night was a hypnotic manifestation, two aspects intertwined: a dreamlike shoegaze in ebb and flow punctuated by the volatile torment of Josh howling, screaming and losing his fucking mind. It was ever so utterly unhinged: him drowning beneath those waves as the guitars twinkled and refracted around him but you couldn't deny the genius. Arguably they picked some particularly strange gigs after that: support for
The Waterslides
, that opening night at The
Metro
, an exceedingly accident prone stint at
Rhino Room
but the mad science was still there forever bubbling under the surface. Billy Bishop Goes To War were a blissfully illbient journey everyone would want to get lost in.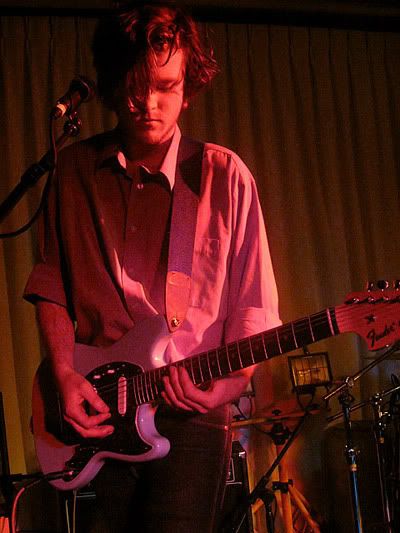 NOMINATED - LIKE LEAVES
In theory this band could do no wrong: unite two of Adelaide's finest psychedelic solo musicians with one of Adelaide's most artful drummers and you'd have an unstoppable unit. Daniel Varricchio on guitars, Patrick Saracino on bass and Ryan Manolakis on drums!? FUCK YES! Still, , it took time for the ingredients to really come together. The first gig I saw at The Exeter in
January
was a neandering muddle, a collision of brilliant ideas with no room to breathe; but then they figured it all out. It started with Patrick on bass, how he hammered it in circles, hypnotic circles, loops within loops like a mantra; once he locked onto that groove you were hopefully lost and wide-eyed grinning. Then Ryan drove that beat ever onwards between art and architecture. Dan weaved his stream of consciousness on guitars and vocals floating like a meditative cloud. It all became so clear. They were the minimalism of My Disco, the stoner crunch of Josh Homme's "The Desert Sessions", the blissful soundscapes of a latter day Sonic Youth and the shitcrazy antics of The Mars Volta combining into something that became ever so much more than music and more about food that fed directly into the soul. They effortlessly crossed genres back and forth, they mixed the colours. They were proof that something as ever so simple as a three piece could be ever so much more. They well and truly had you tripping for days in a magical world all to their own!
NOMINATED - THE KILLGIRLS
I've followed Mario Spate's musical projects for a few years now. He's been a strange character, a fascinatingly bent character, a fragile space alien from another dimension in the ill-fitting body of Edward Scissorhands and Brandon Lee from The Crow back from the dead and dancing on puppet strings. He's a drama queen, a theatrical hissy fit mess of hysterics slithering about the stage inches from a nervous breakdown but he's an undeniable talent all the same, he inhabits his role completely; and this band he accidently found himself in the beginning of 2008 finally made sense of just WHY we need freaks like him in the first place. The Killgirls had it all. They had the ridiculous name: wanky and pretensious as fuck, but brilliant all the same. Their sound: a hyperactive ignition point between Nine Inch Nails' "Pretty Hate Machine", Marilyn Manson's "Mechanical Animals", The Presets and the Klaxons absolutely fucking nailed it. Tony played those drums with such eerie precision it was like he was coin operated, Rusty dismantled his guitar like he was performing an exorcism. They were a perversion of the natural order. They were a black cloud, a dark energy, a gothic suicide squad of filth and decadence that made you want to play with knives, dodge traffic, spit blood, set yourself on fire and fuck the whole damn world. If only we partied together more often: just think of all the shit we could've accomplished?
ARTIST OF THE YEAR

WINNER - TYGER TYGER (POPULAR CHOICE)
There's no doubt about it, when it came to a good portion of 2008 Tyger Tyger reigned supreme. They were the living embodiment of every reason to drink ourselves retarded, party all night and watch the world burn. They were all pervasive, there was just NO way you could get away from them even if you tried. From
January
to
July
they had the Adelaide scene at their mercy. I don't know how much of this was to blame on ME necessarily (as quite frankly I didn't know when to quit) but something about them caught on like wildfire and wiped out everyone in their wake. They were quite possibly the most ill-conceived, ill-fitting bunch of misfits I'd ever seen on a live stage. Travis on vocals: like Bart Simpson with his middle finger raised, like a giant dildo crushing the sun. Nick and Mick on guitars: like a sibbling rivalry between Disco Stu and a rebel without a clue. Tim on bass: like a cross between Peter Allen and Flea from Red Hot Chili Peppers on a mad tab of acid. Mannix the midget on drums. Shane making a dick of himself on the bongos. Granted most of their songs were merely an excuse for Travis to insult the audience: "Front Seat Of Car", "Come Like A Thousand Doves", "Play Rough". They were every obnoxious aspect you both loved and hated about the Arctic Monkeys and The Strokes mixed into the one band; yet so ridiculously over the top you couldn't help but join in. They could also pen the occassional classic: the horns on "Buttons & Levers", that insane combination between 80's bands Wall Of Voodoo and Madness absolutely destroyed it. And yet they were a cartoon. They were South Park, The Simpsons, Ren & Stimpy and The Family Guy in human form. They were a contradiction. Even weirder, just as quickly as they leapt to prominence in this scene, and conquered it completely, they vanished without a trace. They were the classic hit and run; Andy Warhol's 15 minutes of fame personified as a six piece band. Perhaps this was their insane plan all along, perhaps it was nothing but an accident and they simply burnt out all too soon (rumours abound they'll return in 2009 crazier than ever just as soon as they find a new drummer) but you can't deny they left a lasting impression!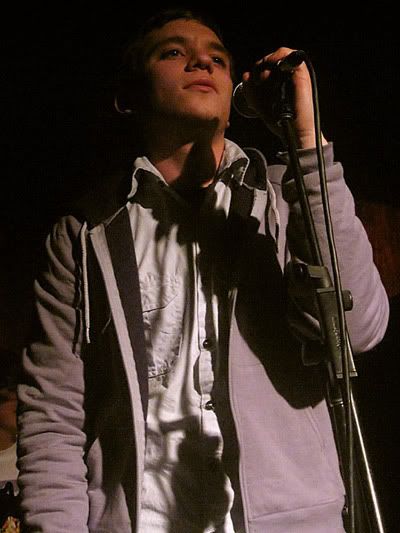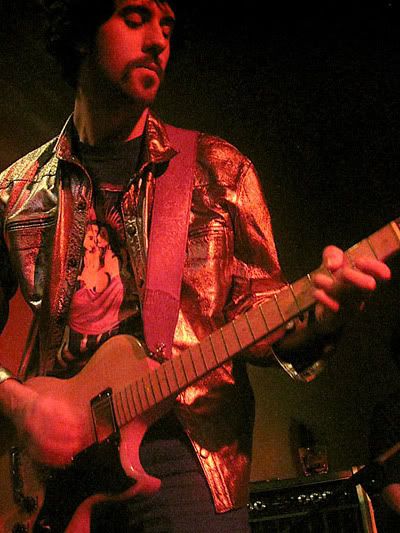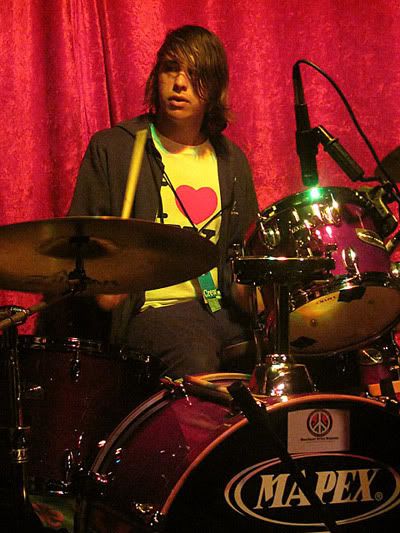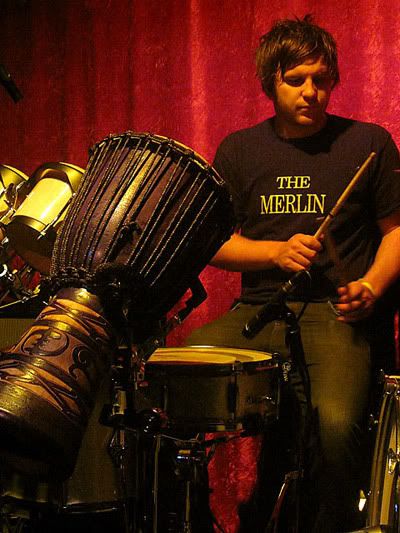 WINNER - LUMONICS (CRITIC'S CHOICE)
Whoaaa.. what the fuck happened here!? We all know this moment in an awards ceremony. You've seen these same guys picking up awards all night. We've congratulated them in every other category. Their overinflated egos are probably knocking satellites out of orbit as we speak, and heeeere we go again! Their name's being called out again. They're walking up to the stage with clueless looks on their faces, they can't believe their luck, they don't know what the fuck to say for themselves (and there's a good chance I've subsequently jinxed them for the rest of their careers.. YEAAS!). Lumonics. They're here for every reason you'd think Tyger Tyger winning the same award would be an insult to your intelligence (which granted is WHY they won this award). They're the critic's choice. They had the consistency and the quality that was years ahead of their time. They didn't make attention for themselves, you had to seek them out and discover them all for yourselves. Some of the best bands are just like that. Their success is sought slowly, through word of mouth, insane tales of unbelief, crowds that slowly built throughout the year. They beat more established bands by making us believe they'd been at it for years. There's really no point embarassing them further. If you've seen them in action you know, if not, seek them out and you'll discover just what you've been missing out on. They're awkwardly shy geeks, dweebs and dorks but SHIT DAMN did they play the most awesome tunes you heard all year!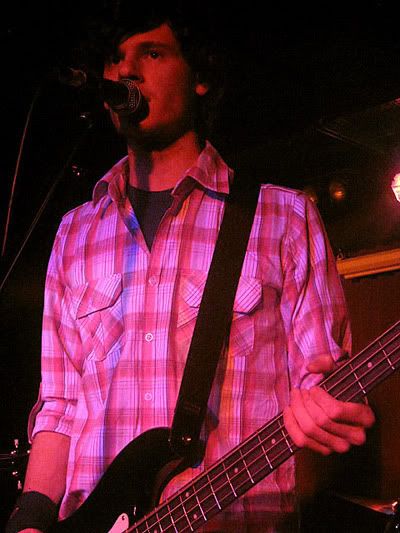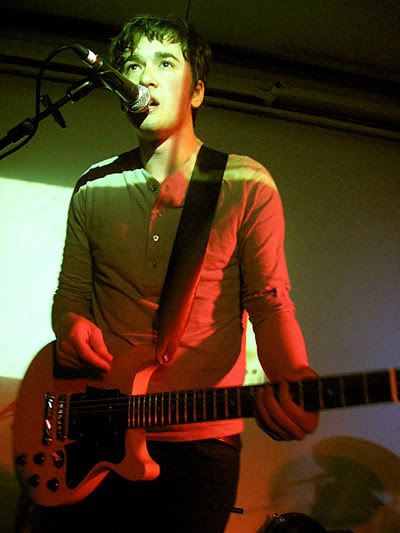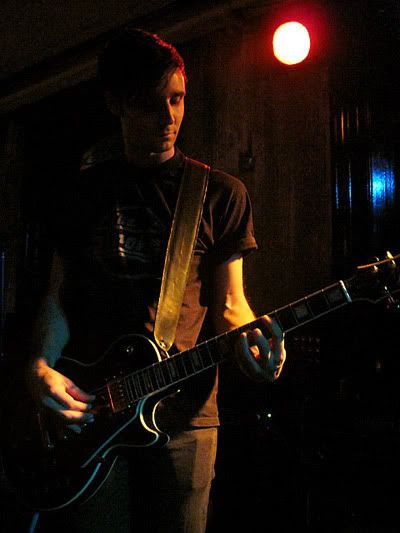 NOMINATED - SOFT WHITE MACHINE
Which brings us to one of those bands that have been here for years. We were hoping they'd be here for years hence, but regrettably they disappeared in
September
. They only got better with age. As brilliant as their first album "The Great Divide" was back in 2007, the new material THIS year showed us just how far they'd come. It was all about the arrangements. They were mathematical masters of their instrumentation. Interweaving guitars dog fighting on a stage, battling it out for supremacy, impossible time signatures running rings around each other like pretzels, that noodling blues that made all the chaos oh so clear. An epic presence that was stadium sized, yet unassuming and crunched down to the size of a singularity. More so they were a also impossible to pinpoint to one sound, it's a key ingredient of the best bands: they absorbed everything, reinterpretted it and made it their own. They started off as prog-metal. They were Tool, then A Perfect Circle, then they threw in Franz Ferdinand, Nick Cave, the schitzoid energy of Battles and then more recently Interpol. They became something so much more than The Great Divide in the end, they crossed them all and then they all but vanished. Damn. Still, just imagine what the remaining two members: Karl and Nick could cook up for their second album. Will it be minimal and menacing like One Day As A Lion? or Nine Inch Nails, will it be ecclectic and electronic like TV On The Radio or Radiohead? who's to know for sure. It's rare for a local band to illicit this level of anticipation but I'm ridiculously eager to find out just what they have in store for us..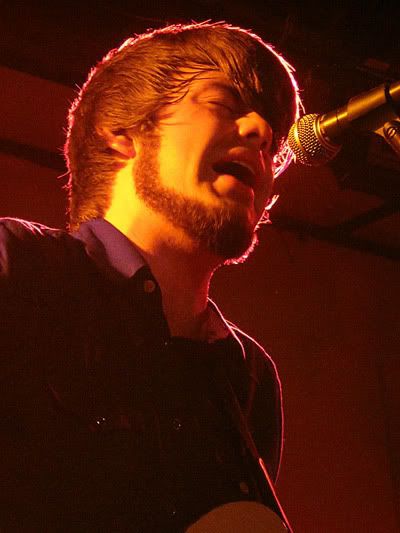 NOMINATED - ZETA
It helps not to underestimate quality song writing, especially when its THIS good. Zeta put many other bands to shame in that singular aspect alone. When many others were simply happy to score a headlining slot for Transmission Live, thrashing a shitload of cheesy dance punk beats, buzzing indie guitars and shouting a lot; Zeta showed them just how ridiculous they were. Their songs actually made you feel something, made you think, made you sing along and not because every other dickhead in the room was flapping their arms about, trying to drown out the lead singer; but because you believed it. It was all about the contrasts. It was the battle of wits between their two vocalists. Sascha on leads, ego incarnate, howling all the hysterical extremities of John Lennon, Billy Corgan and Kurt Cobain with a loaded shotgun pointed at his head. Whilst Anthony on guitar, mild mannered, acting as the Paul McCartney, Dave Grohl and James Mercer to the band defused that ticking timebomb in turn. They would constantly switch back and forth like good cop / bad cop. It would pull you in hook, line and sinker. Then there was the more subtle interplay between Tom: a drummer so passive aggressive he looked like he could kill with nothing but a thought, and Clemi: happily slapping away on the bass like a cool summer's breeze. They covered the whole gamut, the mood swing from one to the next with articulate ease. Granted there were a few moments there where I could've sworn Sascha was going to kill himself before Anthony pulled him from the brink again and again; but they were endlessly captivating all the same.
NOMINATED - MR WEDNESDAY
There's a good chance for very year that this award will run (and I'm making no promises yet) that this band will appear here simply thanks to their continued existence. They're THAT brilliant, they've been around for years proving their infinite worth, they released their first album "In The Garden Where Parties Grow" back in 2006 and I still haven't been able to put it down. Mr Wednesday are more than just a sum of their musicians; they transcend mediums, they speak without words, although some years they're more profilic than others. In 2007 they all but vanished (working on just what we weren't too sure) but when they returned this year they were all the better for their absence. Mr Wednesday take their time, you MAKE time for them; and as it turns out they were working on not just ONE but two new albums simultaneously.. YEAAS! The first represents their vision of "heaven", the second their vision of "hell". In their live sets this year they took us from one extreme to the next in the most poetic and harrowing of musical journeys. Moon on vocals made you feel the pain, the gravitas. Eamon on guitars and Lachlan on bass carried his weary carcass on through it all like a funeral procession. Felicity on strings, Ryan on drums made it seem ever so effortless in the end; they were a live band that approached the orchestral, and the cinematic. They're an ethereal experience that transcended both time and space.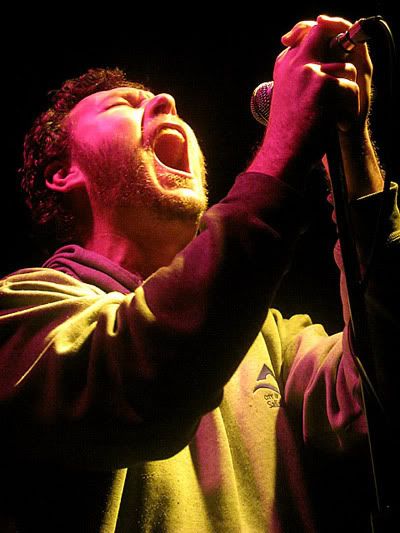 NOMINATED - DEAD POPES OF THE VATICAN
There's punk and then there's Dead Popes Of The Vatican. For all the emo, the screamo, the skate punk, the fashion statement and the stampede of underagers getting trampled to death in Underground on Waymouth; for all the suicide bombers who throw themselves flailing into an audience looking to take as many
unwitting victims
with them as possible at The Crown & Anchor: there's a band like Dead Popes Of The Vatican. They're white heat, blinding rage and a focused laser beam of vengeance. They're a drill seargent of killing efficiency. They're stabbing adrenaline. Short of The Gels, there's no other quite like them in Adelaide (but there would've been plenty in New York City's CBGB in the late 70s). Again it's the insane characters in this band that make them what they are. There's nothing quite as terrifying as the sight of Ben Gel on stage: like a rhinoceros, like a tree trunk, like a raging bull, like a beer keg set to explode. You'll watch as he craps out house bricks, pineapples and then a herd of elephants as he sweats it out and screams some more; nothing short of being hit by a bus could possibly uproot him. He's joined by Pablo Ramrodder shredding the guitar like Captain Caveman, like a chainsaw. Lynda Dedrick on bass popping an alphabet of shapes. Nick Hadley like a madman exploding all over a drumkit. They're an unstoppable force bordering on a farce; them coming full circle again to hit you in the face. They're a Richter Nine and a Category Five wiping out your neighbourhood. They're five redbulls, a short black expresso, tabasco, tequila and a gunpowder chaser. As deadly as they sound on a live stage; nobody else quite makes you as ridiculously happy as THIS to still be alive!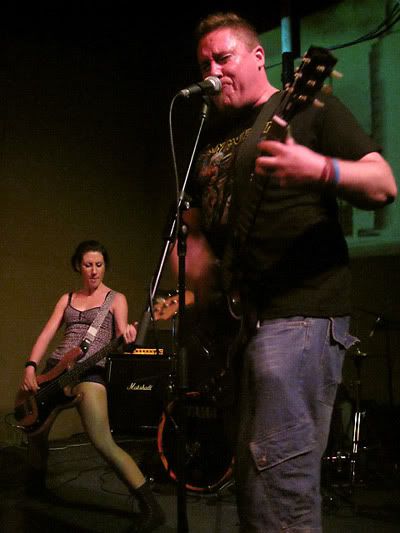 ARTISTS TO WATCH IN 2009

TRIXIE PLAIN, KYTES OF OMAR, FIRE! SANTA ROSA FIRE!
And finally in closing there's these three bands teetering on the brink of something insanely brilliant. I wont explain why they're listed here, or what they'll each offer us in turn in 2009 and beyond. Whether they'll inspire new heights of hyperbole from this website (or shit kicking ridicule in turn) or whether they'll simply find themselves on a snow capped pinnacle all to their own before launching themselves into orbit; quite frankly I just don't want to jinx this shit. All I can say for certain is I've got a crazy feeling that their best is yet to come. All three of them are working on debut albums. All three have crafted their own unique sound (some over many years of trial and error). All three will hopefully find just what they're looking for. Don't dismiss them on face value, dig deeper, and then you'll see what I see. They'll be awesome.. you'll see! (and while we're on the subject look out for: Leader Cheetah, Booster, BrotherSister, God God Damnit Damnit, Steering By Stars, The Amcats, Young Hearts Fail, Cortez, No Through Road and The Battery Kids).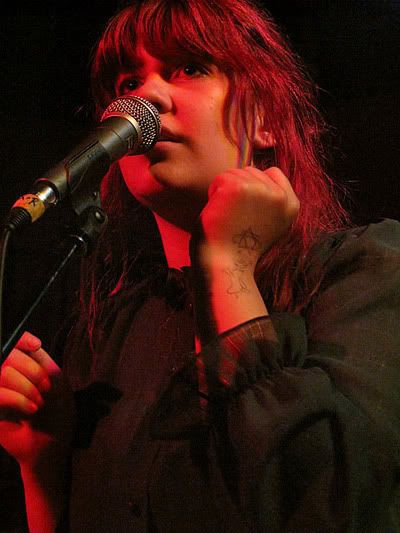 Yup, it's been one epic journey in 2008: 12 months, fifty two weeks and 366 days of awesomness distilled through 205 live bands and 110 episodes of drunken debauchery, depravity and insanity. And let's not forget all the bands that made it happen: All Flight Crew Are Dead, The Amcats, Amour Fou, Angelik, The Arcade Fire, Aviator Lane, Bakewell Street, The Baron, Baseball, Batrider, The Battery Kids, Battles, The Beards, Before The Aftermath, Ben Ely's Radio, Billy Bishop Goes To War, Black Knight, Blistered Palms, Blow Up Betty, Bjork, Bohoeffer, British India, Broken Social Scene, Bronze Chariot, BrotherSister, Booster, Bushido, Caller De-Night, Calling All Cars, The Captains Of Industry, The Cassette Kids, Children Collide, City Riots, Clap Your Hands Say Yeah, Clue To Kalo, Cock, Coerce, Cog, Colonel Kernel, Cookie Baker, Cortez, Cut Off Your Hands, Damn Arms, Dappled Cities Fly, The Dardanelles, Dead Popes Of The Vatican, Delusions Of Grandma, The Devilrock Four, Diamond Sins, Diesel Witch, Diplomat, Dizzee Rascal, Double Handed, Egypt, The Fearless Vampire Killers, Feist, Femme Fatales, Fire Santa Rosa Fire!, Fraud Millionaires, Free Jazz Power Trio, Galleon, The Gels, God God Damnit Damnit, The Good China, Gotye, Grafton Primary, Grenadiers, Grey Daturas, The Happy Endings, Helmet, High Stakes, The Holidays, Humble Bee, I Heart Hiroshima, The Holy Sea, Imogen Brave, Impartial, Interpol, It's Warsaw!, Jackson Firebird, Jimmy & The Mirrors, The Keepsakes, Kele Okereke (DJ Set), Kytes Of Omar, Killer Birds, The Killgirls, Lady Strangelove, Ladyhawke, Lazaro's Dog, Leader Cheetah, Like Leaves, The Lost Show, Love Stereo, Love Zombies, Lumonics, Lyla, Mad Shapes, Mammal, Mani Neumeier & The Bitches Of Zeus, Marla Singer, Mathieu Werchowski, Mayday Fair, Megafauna, The Mess Hall, Mind Shower, Miss Golly Gosh, Mona Lisa Overdrive, Morals Of A Minor, Mountains In The Sky, Mourgos Grund, Mr Wednesday, My Disco, Nazz And The Red Ponies, New Translation, Newtonheath, No Through Road, No One Knew They Were Robots, Oh My Guard!, Okkervil River, Peabody, Penelope Suicide, Pinky Beecroft & The White Russians, The Pleasure Of Books, Pnau, Poetikool Justice, The Presets, Qua, Queens Of The Stone Age, Quest, Quiet Child, Radio Spectacular, Radio Star, Rage Against The Machine, Theredsunband, Ricochet Pete, Robotosaurus, Rocket Science, Roger That, Russia, Sailmaker, Sailors And Swine, Satan's Cheerleaders, Satin Harem, The Sea Thieves, Secrets In Scale, The Shake Up, The Shiny Brights, Shoji Hano, Sianna Lee, Sidewalks, Sin City, Skeletons, Skipping Girl Vinegar, Skybombers, Skye Harbour, Sleep Parade, The Sly Hats, Smashing Pumpkins, Soft White Machine, Southpoor, Space Bong, Spank Rock, Special Patrol, Stars, The Steady Ons, Steel Tiger, Steering By Stars, Stop Saying Helicopter, Sugar Army, Sun (Mikey / Ex Artax Mission), Superbee, The Swiss, Swords, Sydonia, Tame Impala, Tantalum, Taught By Animals, Temper Trap, The Trafalgars, Thunderclaw, Tony Font Show, The Touch, Trixie Plain, Tyger Tyger, TZU, UK Special, Unkle, The Vampire Project, Van She, Vanilla Ice, Varliiba, The Vasco Era, The Warsaw Flowers, The Waterslides, We Grow Up, White Rhino, Winter's Lament, Wolf & Cub, Wylde Throe, Your Motive For, Young And Restless, Young Hearts Fail, Yusuke Akai, Zeal and Zeta. This is my humble tribute to ALL you colourful fuckups. I owe you my gratitude. Just as you all owe me a liver, two kidneys and a brain. I'll be expecting prompt delivery any day now; I mean shit.. I DO have a whole new year ahead of me yet to explore!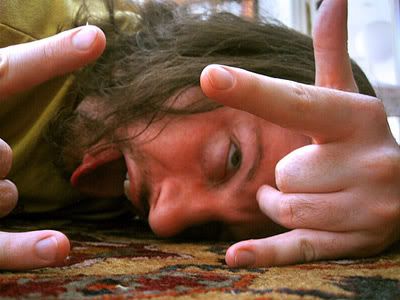 Oh and while we're on the subject, special thanks also goes to: Thebarton Theatre, The Entertainment Centre, Wayville Showgrounds, Rymill Park, The Governor Hindmarsh, Jetty Bar, The Ed Castle, The Grace Emily, Jive, Enigma Bar, Fowlers Live, Rocket Bar, Queens Theatre, Urtext Studios, The Metro, FAD Bar, The Crown & Sceptre, Big Star Records, The Jade Monkey, The Crown & Anchor, The Exeter, Rhino Room, Producers Bar, Electric Light Hotel (and any others I've forgotten along the way thanks all the alcohol enduced brain damage I've inflicted upon myself along the way). Thanks also to the many other light night haunts: the Supermilds, the Shotz, the falafel joints, lounge bars and parties I've gatecrashed throughout the year. To all the colourful characters I've met along the way: you're all freaking awesome!. And for all those beginning to suspect I'm simply writing this nostalgic nonsense because I'm chucking in the towel at long last and quitting this mad rollercoaster ride? OOOOH FUCK NO! Here's a little taste of what you otherwise missed from the tail end of 2008 (and just a small
hint
of what is yet to come!).
And that's it, that's 2008, that's one whole year behind us and one whole year in front of us yet to come. We've reached the end of this insane journey just as surely as we've found ourselves at the beginning. So I thought this would be as good a time as any to take a holiday: maybe for the next month, maybe two, or maybe I won't be back at all (or maybe I'm just fucking with you.. I mean seriously, how could I give all this up!?). You won't be reading my thoughts for the next few weeks, but I'll be sure to send you a few "postcards" along the way: call it a summer series, call it the silly season, write up whatever you want in my absence. I'll be out there still, laughing it up and posting all manner of weird photos and videos for your amusement: you'll just have to come to your own conclusions over just what it all means. Yup, there's a whole music scene out there and it's about time YOU stepped out of the house for once and discovered it all for yourself!
Previously on Spoz's Rant:
The First Annual Spoz's Rant Awards / Part Two