MARLA SINGER + GRENADIERS + SECRETS IN SCALE
LIVE @ ENIGMA BAR / Friday September 5th 2008
Choose life. Choose a job. Choose a career. Choose a family. Choose a fucking big television set. Choose a bleedingly obvious quote from Trainspotting in effort to sound all witty and pop culture relevant (because clearly using a quote from a 90's goofball comedy about heroin addiction is really gonna relate to "the people"). Choose washing machines, cars, compact disc players and electrical tin openers. Choose good health, low cholesterol, and dental insurance. Choose fixed interest mortgage repayments. Choose a starter home. Choose your friends. Choose leisure wear and matching luggage. Choose Ewan McGregor to narrate your first episode of Spoz's Rant this week, despite most of your target audience only knowing him as "that bearded ponce from Star Wars". Choose a three-piece suite on hire purchase in a range of fucking fabrics. Choose DIY and wondering who the fuck you are on Sunday morning. Choose sitting on that couch watching mind numbing, spirit crushing game shows, stuffing fucking junk food into your mouth. Choose to rewrite that last sentence with "episodes of Australian Idol" instead of "game shows" then laugh yourself silly for such biting social commentary. Choose rotting away at the end of it all, pissing your last in a miserable home, nothing more than an embarrassment to the selfish, fucked up brats you spawned to replace yourselves. OH YES! Choose your future. Choose life!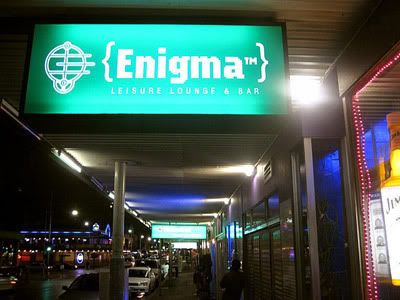 But why would you ever want to do a thing like that? You chose not to choose life. You chose somethin' else. And the reasons? There are NO reasons. Who needs reasons when you've got rock & roll? You choose to live hard, die young and leave a good looking corpse. You choose alcohol, irresponsibility, prolonged adolescence and waking up well after noon. You choose pubs, clubs and live venues. You choose interstate tours and government grants. You choose to make an absolute dick of yourself for the 10-20 people who bothered to show up. You choose relative obscurity. You choose the music industry. You choose to chase that dream! And where has this "dream" gotten you? All the way here to Enigma Bar on a Friday night while everyone else has chosen to fuck off to the Royal Adelaide show and look at the cows instead!? yeaaah baby!! ROCK AND ROLL! this is the life right here, this is.. shit wait, where'd everyone go?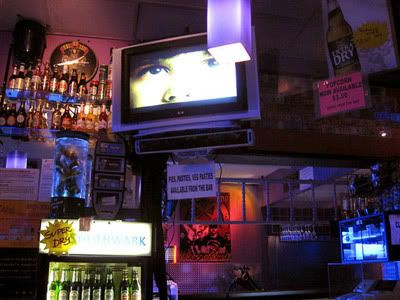 SOFT WHITE MACHINE
(****)
myspace
::
Which is one of many reasons why Soft White Machine are choosing to play their last show tonight (because quite frankly nothing is more awesome than doing THIS shit for the rest of your life). Or are they!? On the one hand they're a wildly successful rock band who've released a critically acclaimed first album and are well on their way to releasing an equally brilliant if not more acclaimed second album. On the other they're a "wildly successful" ADELAIDE rock band, which means short of the 2-3 idiots who read THIS blog each week, nobody has ever heard of them.. YEAAAS! Thus Jett and Andreas (on bass and guitar respectively), have both chosen to get the fuck out of here before this shit damn near kills them (ie: in effort to pursue wildly more profitable careers that don't involve an allergy to sunlight and an affinity for substance abuse). Whilst Nick and Karl (on drums and leads respectively) have both chosen to continue down that proverbial rabbit hole as far as it will go in effort to record their 2nd album (in everything but the name) come October. So is this the end or just the beginning? Granted, few bands could ever hope to survive a 50/50 split as drastic as this one (unless you possess a demented god complex and your name is Billy Corgan). And yet with all these wacky new songs they've been cooking up and with both Karl and Nick vowing to continue, there may be more life to Soft White Machine yet. So what does this make of tonight? Are we here for a farewell? Is this a triumphant send off? Or is this a funeral where everyone shows up wielding wooden stakes and holy water in case something "pops up" at the last minute? who knows!? that's what we're all here to find out!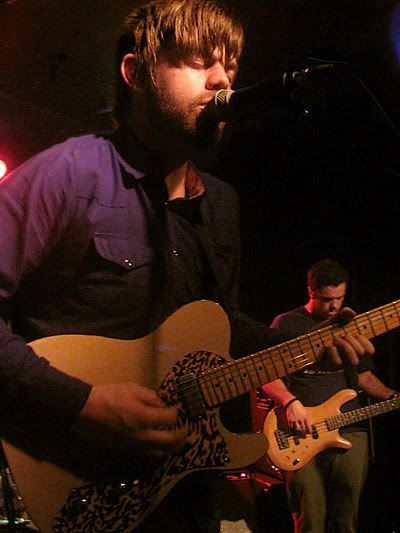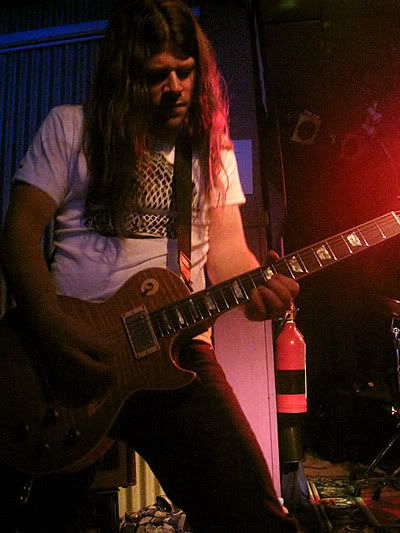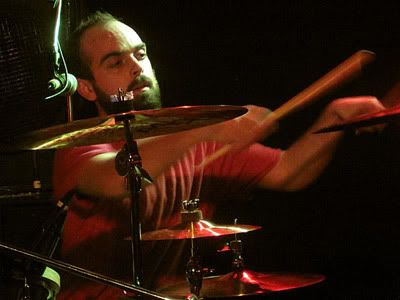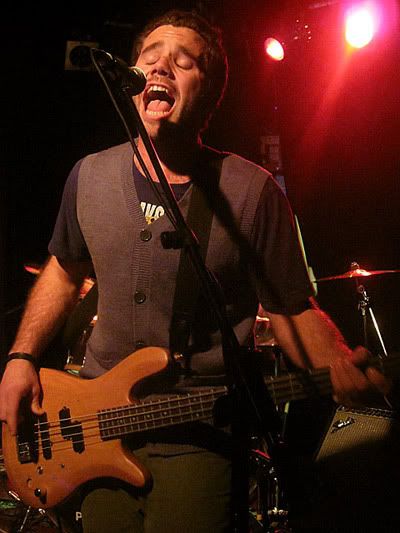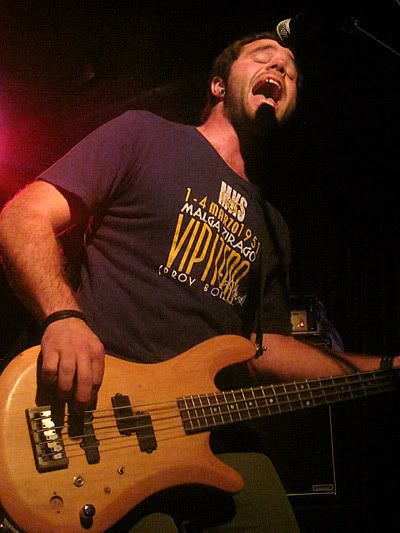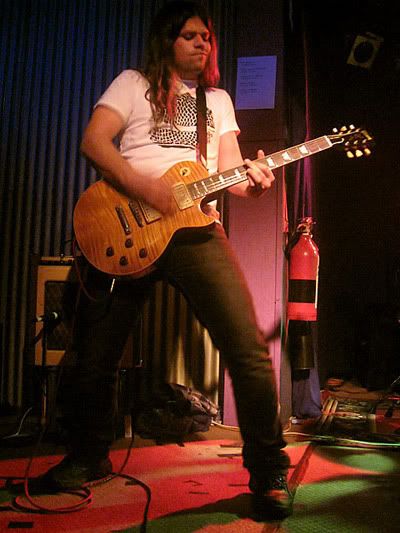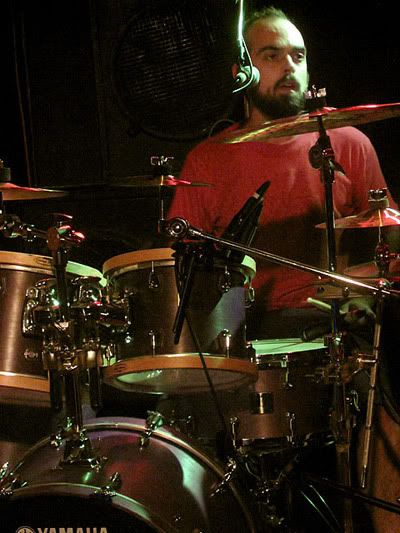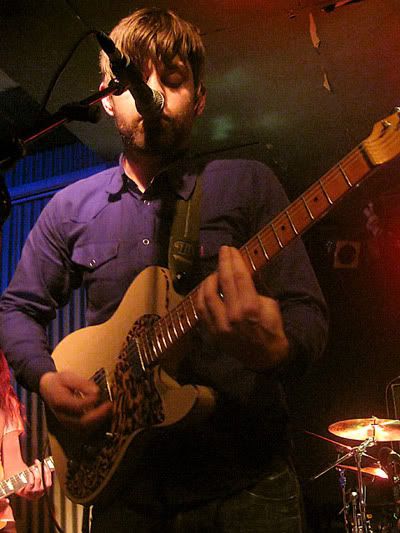 Soft White Machine. They've lived through all the denial, the angst, the bargaining and the depression that comes from being one of Adelaide's most misunderstood (yet ridiculously awesome) combinations of math-rock, post-punk and prog-metal. They understand that you'd rather study their music with the mistimed nodding of your head, a blank expression bordering on the confused and a beer in your hand than to kill yourself stupid in a moshpit to it. They've lived through all the ambivalence of 10-20 faces staring blankly back at them without ever quite knowing if they've made an impact or not. They've accepted that, they've moved on and tonight they've come to celebrate all that was and all that may yet to come with one fuck of a finale. A performance artfully articulate, understated and utterly ambigious. An audience soaking up every last minute and wishing it would never end. A more than befitting conclusion to a utterly befuddling but blindly brilliant career. So till next we meet sporting fake beards, moustaches and living under assumed names, long Soft White Machine! For all of Nick's crazy time signatures, for all of Jett's questional hygene, Andreas' ever lengthening bogan hair and Karl's withering wit, we salute you! *sniff* damnit this music scene will never be quite the same without you!
SECRETS IN SCALE
(***1/2)
myspace
::
Which is probably what these poor bastards in act two were thinking when Soft White Machine managed to take half of their audience with them and out those exit doors moments before they could hit the stage tonight. Yup, whoever thought to pull a "curtain call" as their opening act and then expect three more live bands to follow them with a full house clearly wasn't operating with a full bag of marbles *cough* still, as always, the show must go on. Which in the case of Secrets In Scale may be easier said than done. As not only do they have to follow Soft White Machine's "grand finale" tonight (which is a hard to follow in anyone's books), but they just so happen to be yet another prog-metal band following Soft White Machine, or in other words more familiar to anyone who's been
reading
this blog for the past six months: "OH FUCK! not another prog-metal band! please for the love of all that is unholy not another prog-metal band! NOOOO!! KILL IT!! KILL IT WITH FIRE!! AAAUAAUUGHH!!". Yup, if there's one thing Spoz's fragile grip on sanity always needs, and that's yet another prog-metal band! Seriously, what IS it with all these sad sack bastards and their obssession with Maynard James Keenan!! Couldn't they just take some vitamin C, a loaded gun and work it all out!? FUUUUCK! But before you follow the rest of that crowd out of those doors, let me just state for the record: when it comes to prog-metal bands, Secrets In Scale may very well be the LEAST annoying example you could ever hope to find!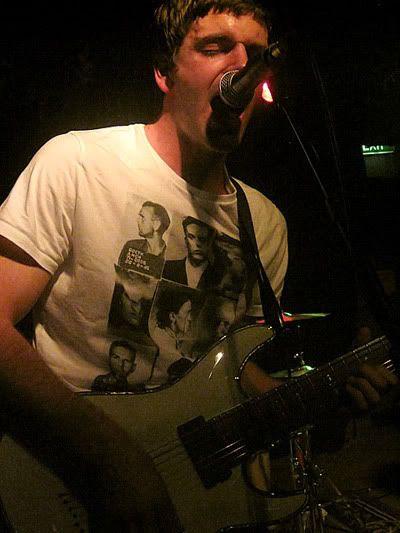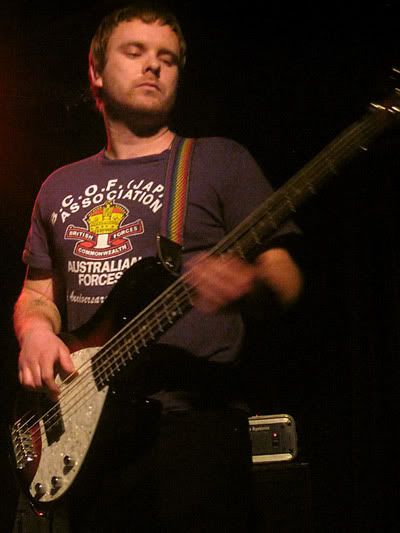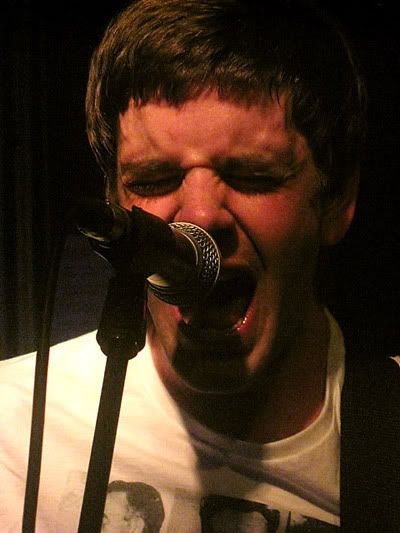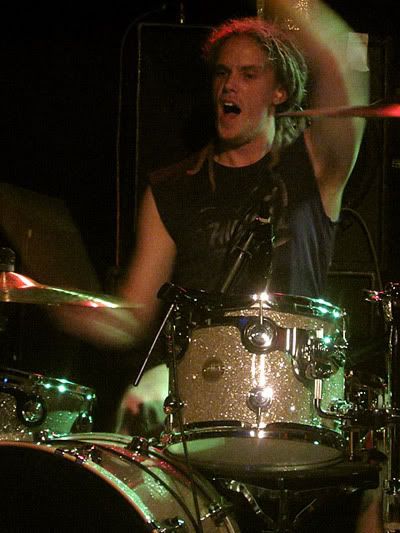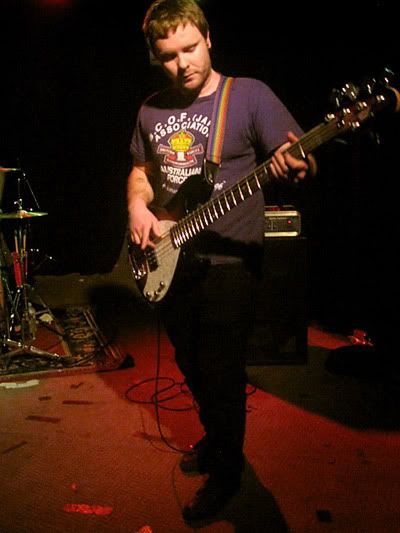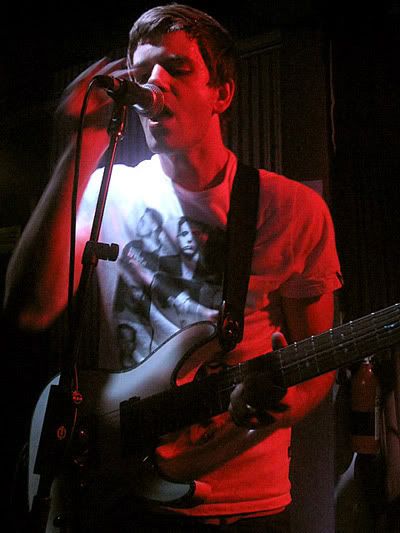 First off, despite ripping off a good deal of A Perfect Circle and Tool like every OTHER prog-metal band out there, they can actually achieve all the above AND nail a song in LESS than five minutes. Which is quite an achievement when you think about it. Because if there's anything I've learnt about this subgenre, its that they're ALL about the noodling excess, the self importance, and the wank that drags a song into well over 10 minutes. If you're not buried under a fucking avalanche of it, weighed down with the grim reality of it, then they're not doing it right. But not Secrets In Scale! They're a lean, mean, endoskeleton of prog, they're minimalist as fuck and they may very well be my new heroes! I mean shit, who else could channel Jeff Buckley and Matt Bellamy in wailing falsettos on top of all that, throw in a liberal dose of Silverchair's "Emotion Sickness" and NOT sound like a pack of hysterical wankers? Secrets In Scale, that's who!
GRENADIERS
(****1/2)
myspace
::
Sometimes some of the most stupid and unlikely things remind you of childhood. Take act three for example. The Grenadiers. I mean you wouldn't think it from looking at them: a pack of misfit dweebs, a bespectacled freak on lead who looks like a cross between Rivers Cuomo from Weezer and Josh Homme from Queens Of The Stone Age, a dump truck with a floppy emo fringe that looks a little too much like Kevin Smith (aka: Silent Bob) hacking away in the darkness on guitar, a band of free-range psychotics harnassing all the ear bleed that is hardcore mixed with skate thrash; but before you know it, one of those wibbly wobbly acid flashbacks hits you upside the head and you're right back in primary school, back to the late 80's, back to when all of your fuck up friends were skateheads. Back when all they did all day was thrash Dead Kennedys, Suicidal Tendancies, Anthrax, Public Enemy, Metallica and talk endlessly about ollies, endos, rail slides, half pipes and hand plants. They're were the ones who had the gnarly $300 Powell and Peralta decks, started fires around school, they were smoking, shoplifting, tagging walls and breaking shit whilst you were that laughable shitstain doing a supermarket trolley in a $20 deck you got from Target that would've had a wickedarse cool grim reaper on it if your mother hadn't washed over it with white paint cause it looked "too satanic". Your best friend looked like Bart Simpson, you used to watch movies like Predator, Full Metal Jacket and Alien with all the "slow bits" fast forwarded, played shitty games on the C64 like "Skate Or Die", "Pole Position" and "Ghosts 'N Goblins". You were a no good delinquent. You were a menace to society. You were never gonna amount to anything. Aaaaaah memories! This is what the fucking 80's was ALL ABOUT!!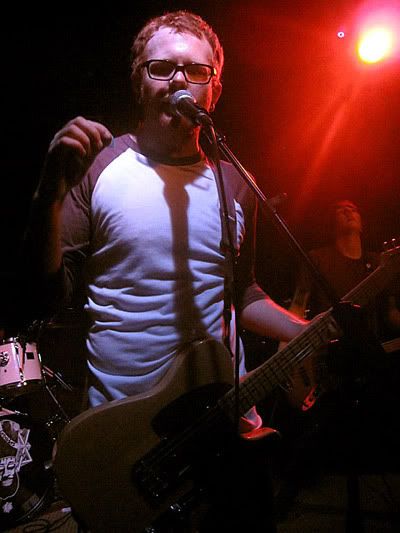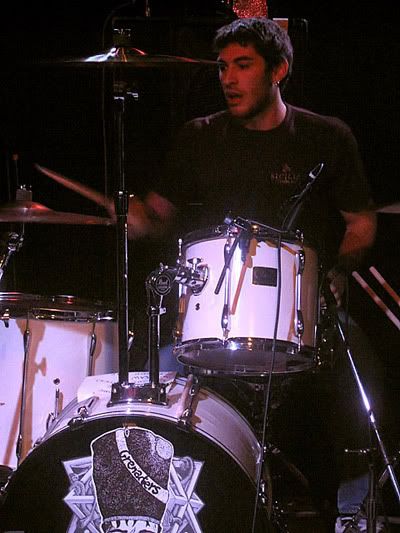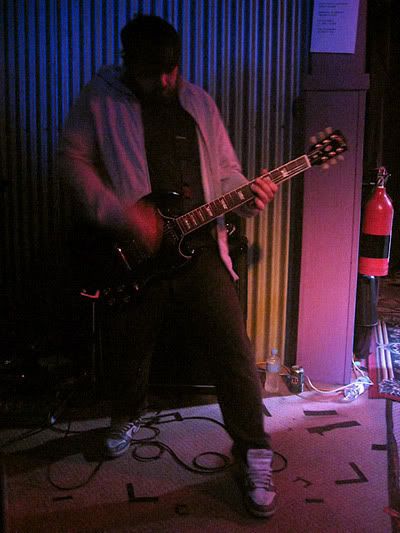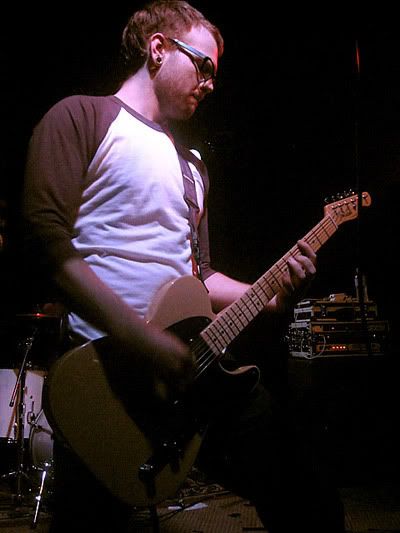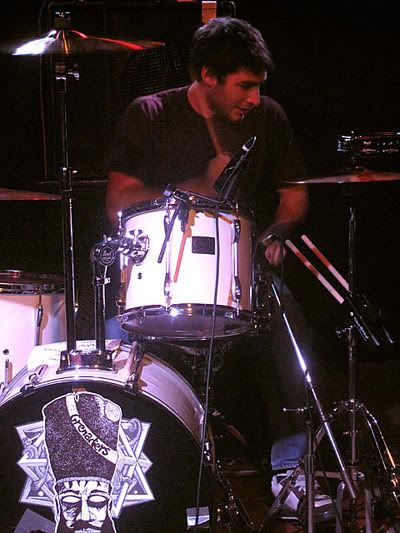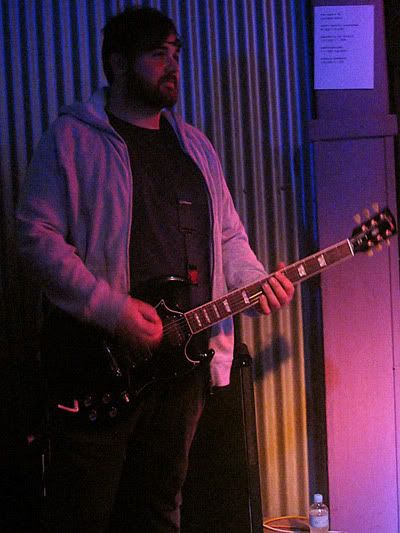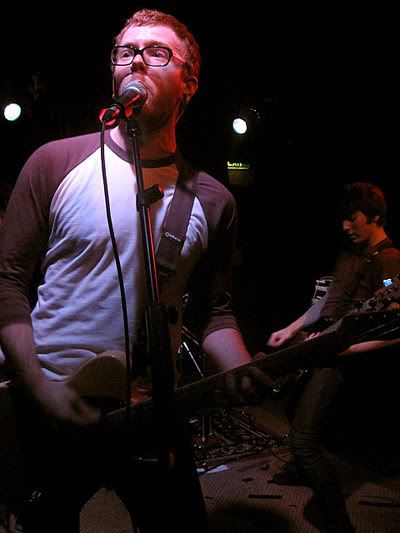 So yeah, maybe it's just me and my utterly dysfunctional upbringing, but I freaking dug this shit! This was everything that the 80's was when I was growing in the western suburbs. It was short, fast, loud, bleedingly psychotic, sarcastic, waaay too smart for its own good, shitcrazy on a sugar rush and just the shit I was damn near searching all week for. Fucking hardcore maaan! FUUCK YEAAH! Of course I realise at this point that besides a few weird retro flashbacks, I've got next to nothing to equate all this with (I think they name dropped Danzig a few times during their set), but fuckit, that's why we've got the live video.. enjoy! I know I sure as fuck did! :)
Of course the other (even dumber) reason why I dug these freaks tonight was for all these shots I got of Jesse pulling stupidarse facial expressions on the mic. Yup, you can bitch about the lights at Enigma Bar all you want, you can curse that ever present "Exit" sign that manages to creep into every single one of your shots and that guitarist or bass player who always disappears into the freaking "dark patch", but when you nail hilarious shots like these!? OOOOH FUCK YEAH!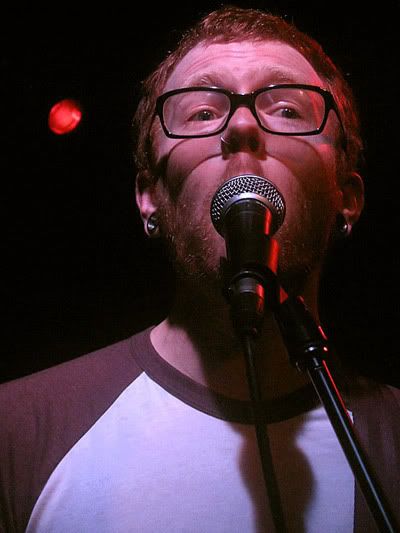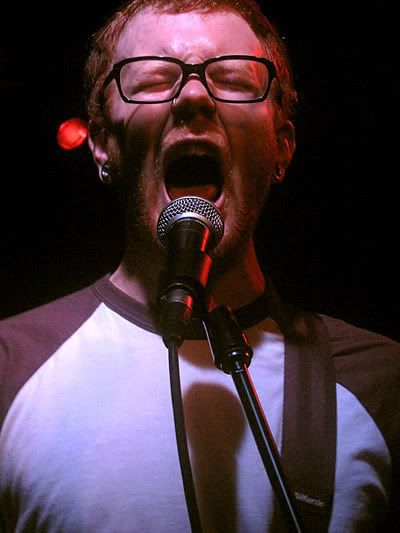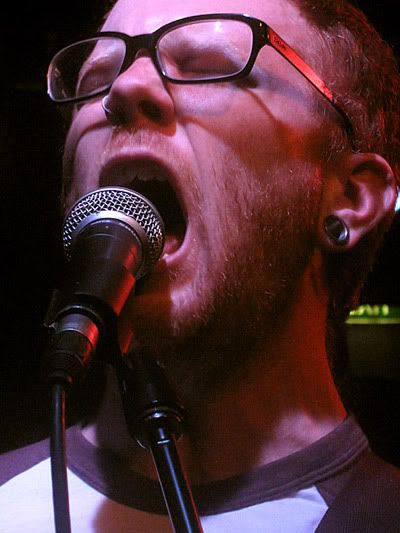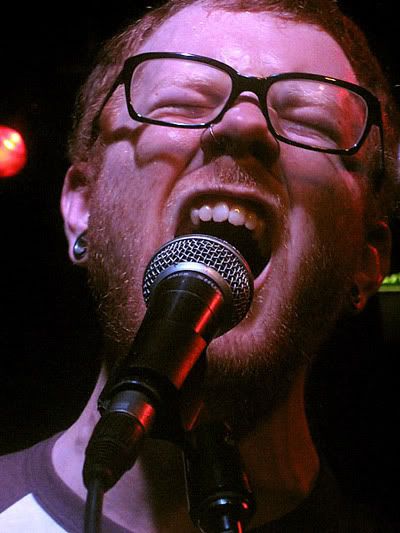 Of course, no sooner do you think that, than you get every other drunken yahoo around you thinking they TOO can get a piece of the action: such as psycho Brett here with the bloodnut moustache (formerly from My Sister The Cop) giving me the raised devilfinger salute..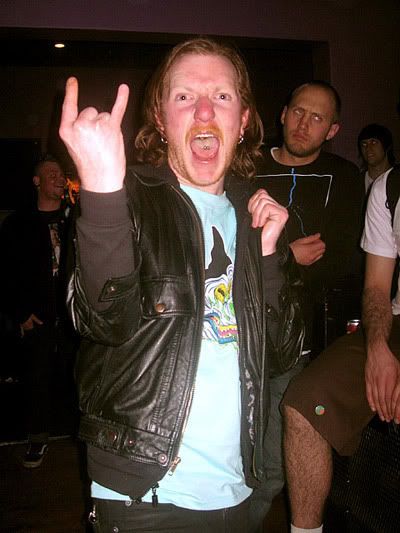 And this grinning idiot in the green checkered shirt who bugged me for photos all night, because apparently I've got nothing better to do all night than take photos of YOU drunkarse dweebs for all your myspace and facebook profiles (which come to think of it is probably the ONLY reason why 90% of you are reading this shit right now *cough* hey look, here comes another band!)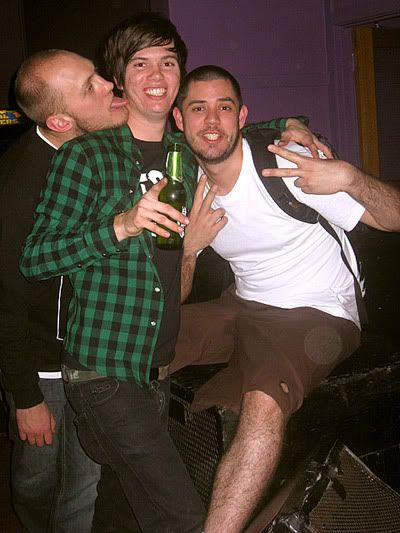 MARLA SINGER
(***1/2)
myspace
::
And now finally we reach the headlining act, act four, Marla Singer. You may recognise the lead singer Phil as the former drummer for Tony Font Show (R.I.P.), you may also recognise him as the fill in drummer for Secrets In Scale, or maybe, if you were like the rest of us dribbling fools still standing here at the end of the night, you wouldn't recognise much of anything thanks to the smoking hole in your skull where you brain once resided thanks to the ear bleed that was THIS band. Marla Singer. To describe them, one doesn't so much as use words, as grunt, howl and point. They're a quest for fire. They're two banging rocks, a furrowed brow, a hail of spears and a downed wooly mammoth. They're two guitarists and a bass player running around and bouncing off the walls whilst Phil on leads screams down your throat, pulls out all of your lower intestines and then proceeds to make balloon animals out of it. They're a drummer damn near killing everything that moves. They're what your adrenal gland looks like after five hours of online deathmatching and a side serving of Columbine Massacre. They're a lazy Sunday stroll through downtown Baghdad. They're the end of life as we know. They are the fucking beast!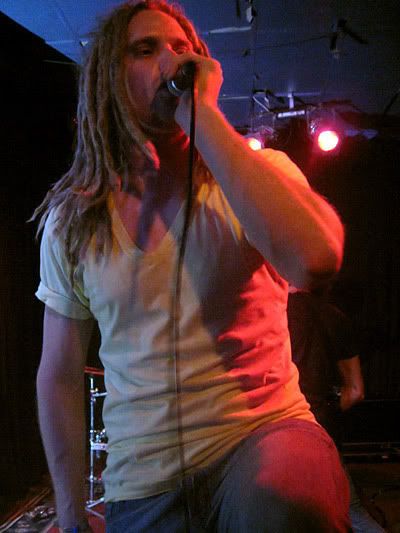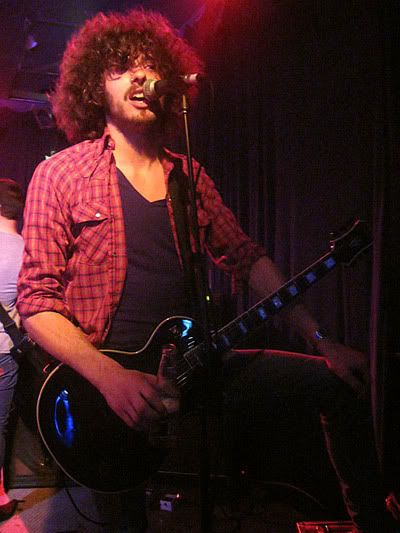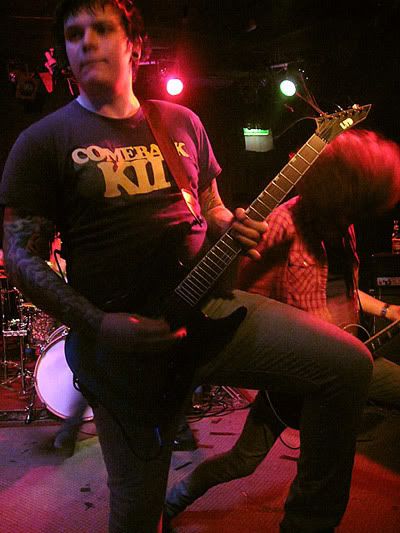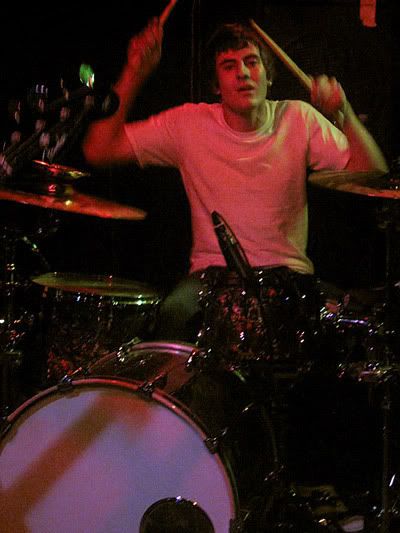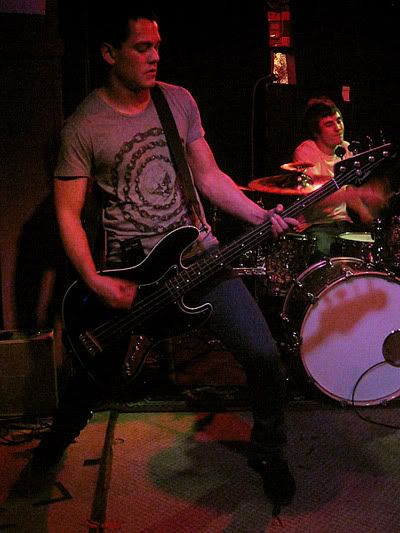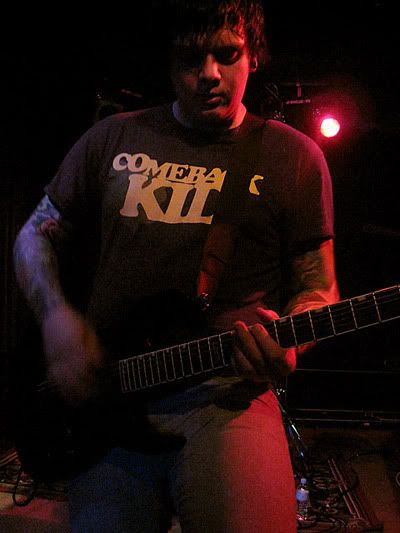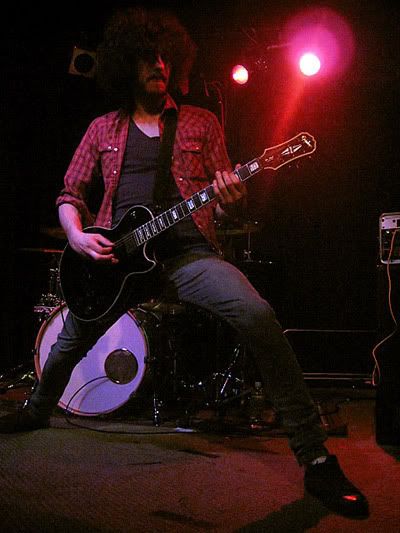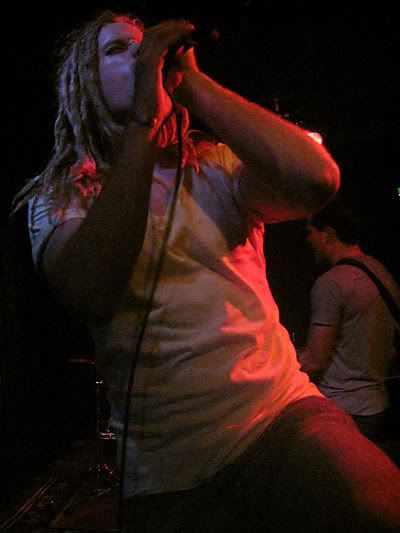 Of course I could mention a few bands at this point, y'know like I always do, a running thesaurus of shit that may (or likely may not) bear any actual resemblance to what I heard tonight. Maybe they sound a little like Soundgarden, maybe they sound a little like Ministry, maybe they sound like a whole host of LA hard rock and death metal bands drilling deep into my skull, filling it with compacted C4, wiring it to blow, then running for cover before they let loose a spring shower of giblets and a steaming pile of rubble that stretches from Hindley to Rundle. But considering all I could hear after this set is the phone ringing, your guess is as good as mine. Fire up this live video, punch the volume deep into the red, and you'll know just where I'm coming from..
1:38AM
- It's been a fuck of a night. It's been an uphill battle. All these bands giving it their all, and yet save for the small huddle in Enigma Bar, everywhere else you look tonight there's nary a soul left to show for it. Where'd everyone go? Did everyone go to the Royal Adelaide Show or was there a freak gas attack on the streets of Adelaide and nobody thought to tell me? (there's a conspiracy I'm sure of it!). Either way, running short of places to look for signs of life down in the west end, I take a trip down to the east end ghetto to see just what insanity I could find..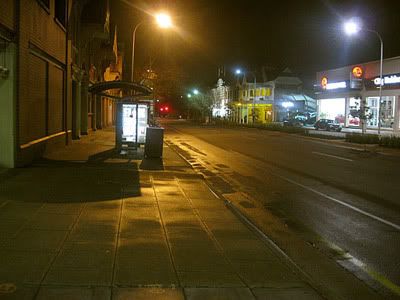 2:15AM
- Which considering the main highlight consisted of me pissing myself laughing whilst taking a shot of this billboard found in toilets in the Electric Light beer gardens, probably wasn't a helluva lot. But hey on nights like this, you find your own amusement however you can.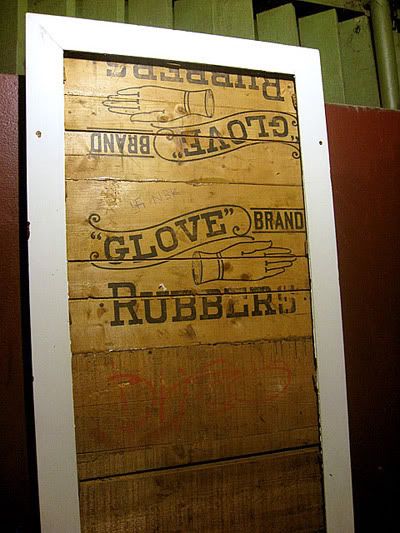 2:50AM
- A short walk down Grenfell Street later, a kidnapping attempt by two dudes from Love Stereo (wuh?) and a brief interlude at the Ed Castle and I find myself back in the west end, manage to blag my way past the lineup outside and stumble arse backwards into Supermild..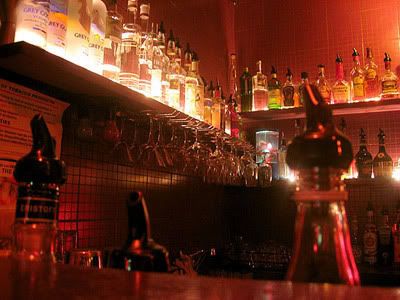 3:10AM
- And it was right here, where everywhere else tonight was dead, dull and dying in the arse, that the party was at. Or at least the loose drunken approximation of "party" that I always seem to find past 3AM. A handful of drunks aping for the camera, that
bearded goon
from Clue to Kalo banging the funk, a packed dancefloor, longneck beers? aaaaah goood times! :)
3:44AM
- So as Azza from Lady Strangelove makes an absolute twit of himself blowing smoke signals (of dubious herbal and chemical composition) out in the beer gardens we bid farewell to yet another episode of Spoz's Rant. Sure it may've been the quietest Friday night I'd seen this year since that bearded hippy got himself nailed to a tree 2000 years ago and some religious freaks decided to fuck up my weekend by throwing a
holiday to celebrate it
, but thanks to four bands at Enigma (and these pissheads in Supermild) it was all worthwhile in the end!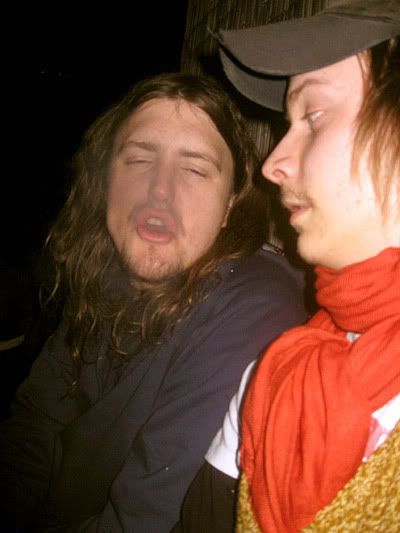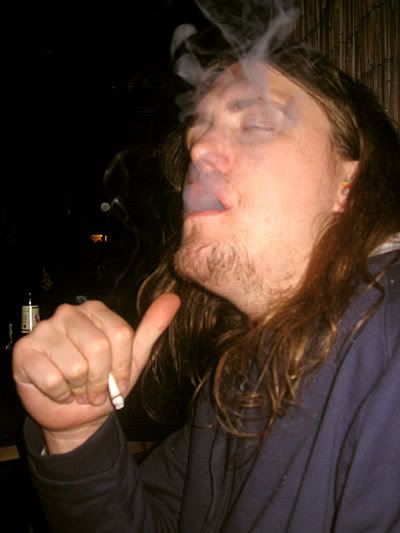 Choose life. Choose a job. Choose a career. Choose a family. Choose none of the above. Choose the insane and the profane. Choose wasting all your weekends well into the week in the documenting of it all. Wonder briefly in moments like these: when you've had no sleep, when you're plagued with writer's block, when writing all this shit is like pulling teeth, whether you actually made the right choice, then choose to do it all again! Yup, it's an insane life, but someone's gotta live it! :)
Previously on Spoz's Rant:
Tyger Tyger + Radio Star + It's Warsaw!